'Kenny Belle'
If you have any photos, stories, or further information about the 'Kenny Belle', please email them to the Nine Elms website Shedmaster at shedmaster@nineelms.svsfilm.com
---
Jim Rowe kindly sent in two photographs featuring the 'Kenny Belle' local passenger working between Kensington Olympia and Clapham Junction.
Driver Bert Fordery and Fireman Bob Symons on 80145 at Clapham Junction (Central side) with the "Kenny Belle".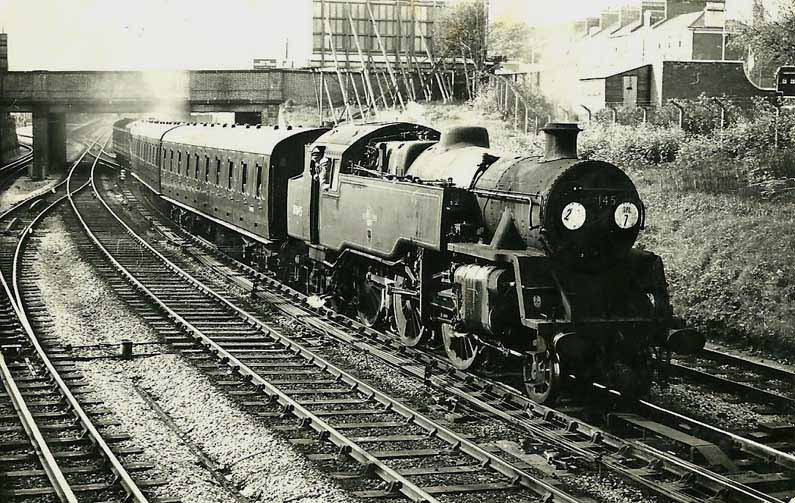 The same train with 80145 leaving Kensington Olympia later the same day.
Photographs are from Jim Rowe's collection
---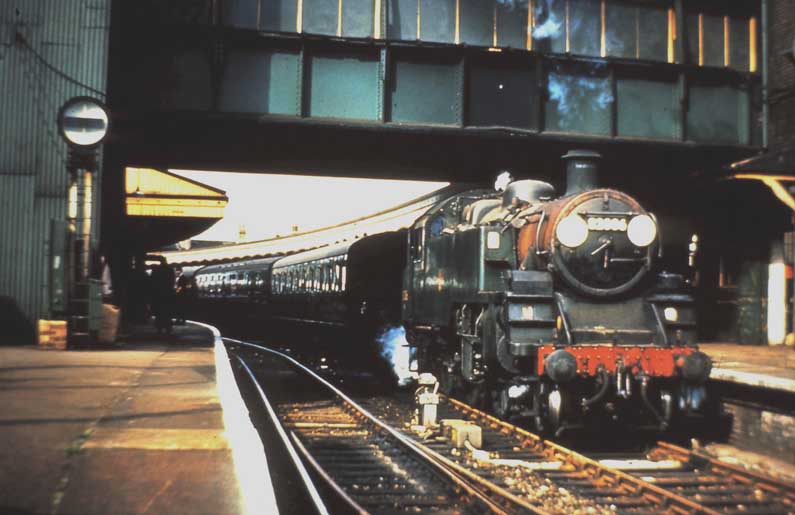 82006 just about to run around at Clapham Junction platform 17 prior to returning to Kensington Olympia.
Photograph from Alan Newman's collection
---
82025 at Olympia on 20th March 1964 waiting to return to Clapham with the 16.36 'Kenny Belle'.
Photograph copyright Pat Avery
---
Return to Gallery index