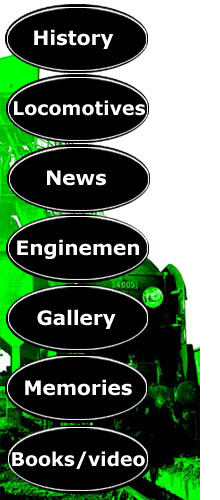 The Nine Elms website is currently undergoing a change in its administration. In the meantime no regular updates will be made, but the existing website will continue to be fully available during this period.
This website is principally dedicated to London's Nine Elms Locomotive Depot and the Enginemen who worked there between 1838 and 1967. It attempts to enlighten the reader of the life, times and conditions that prevailed during those days by means of a variety of subjects to be found here. Whilst there is still time we shall be collating and publishing as many interviews and recollections of the steam days recalled by many of the S.R. Enginemen of those times in order that these events are not forgotten and are recorded for future reference.
In addition to these first-hand accounts, a collection of complementary photographs provides, where possible, the essential visual links to the numerous anecdotes providing an insight to those of you unfamiliar with those times and indeed perhaps many memories for those of you that actually worked in the environment of a steam locomotive's footplate.