Waterloo EMUT alteration sheet, week-ending 12th May 1963
Jim Rowe has written:

The follwing was sent to me years ago by my uncle, George Rowe, who was the List Clerk at Nine Elms and Waterloo, prior to moving to Feltham, where he retired as Chief Clerk. I came across it recently, in amongst some old pictures. Whilst not strictly 70A material, it does contain an interesting assortment of names, mostly ex-Nine Elms. They would be the guys who were appointed from firemen into drivers jobs. It is a good record of who had left the steam by the date shown.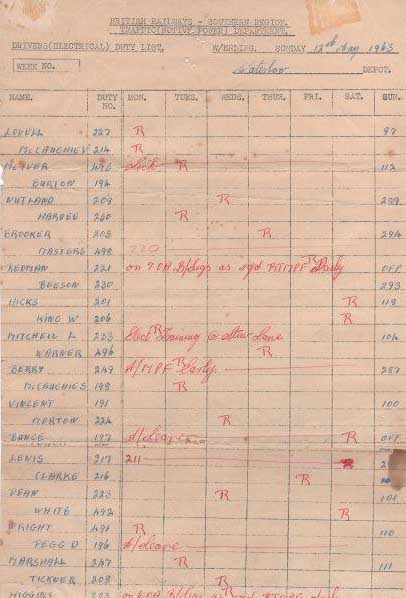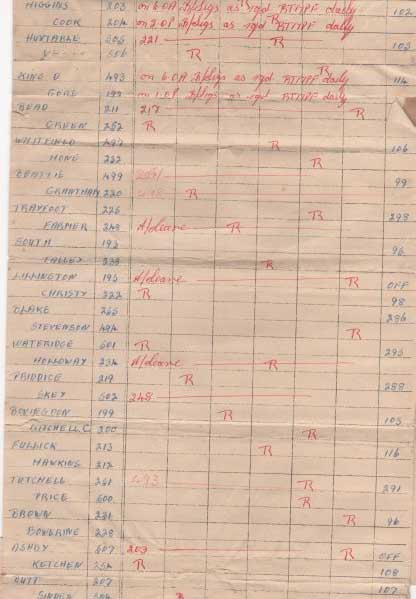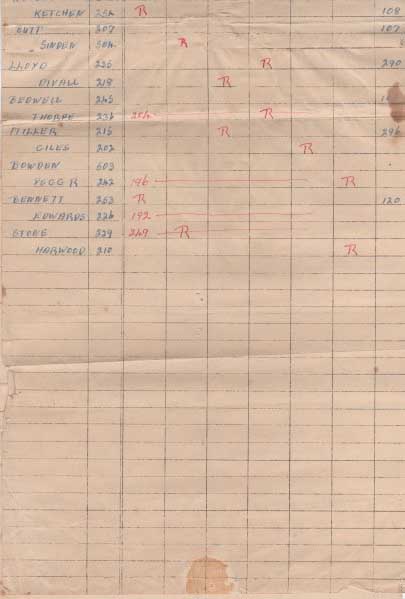 ---
Light to Loco (return to Nine Elms Index)