Derek 'Hori' Hall
My name is Derek Hall, some people called me 'Hori' Hall as I remember in those days I was usually horizontal.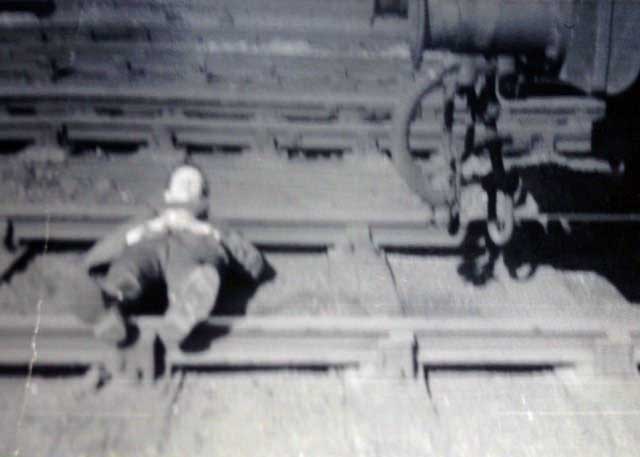 I worked as a cleaner then fireman at Nine Elms for approximately three years from 1959-62. Looking back I remember those days fondly, I can only think it was a combination of great workmates, love of steam engines and possibly the never to be repeated Dickensian atmosphere and working conditions at the depot.
After seeing pictures on the Nine Elms website of 'gentleman' Tim Crowley, Jim Lester and Clive Groom etc enjoying themselves on the Bluebell Railway I came over all nostalgic. I am 71 now and have lived in New Zealand since 1973. I would like to apologise for any mistakes (poor memory), also I am afraid that I remember people and characters far more than locos or journeys (except when I left my shovel on Salisbury platform and we had to stop the train so I could run back for it ). So memories - the engine cleaners accomodation was definately reminescent of Dickens, like a dark cave, a long rough hewn table through the centre with benches either side plus a large pile of cotton waste presided over by Bill (a huge man) catlover and snuff taker evidenced by by the brown hankies hanging on string lines. Does anyone remember 'Abbe' the Nigerian? I do do not think he was a cleaner he used to do the undersides of engines by the light of a paraffin flare lamp- also 'Big Albert' calling you over to show you a copy of Spick and Span that he always had carefully folded inside his jacket pocket. Does anyone remember 'Daisy' May he was a cleaner along with us who passed away young, some of us went to his home in Ebury St (over the River ) I think to offer our condolances. He was a nice guy gentle giant as I remember. The young fitter/ engineer who wore a bright green jumper, I believe made from the wool that was used in the big end oil dashpots on locos - Don from the table gang (always wore a bow tie ) - 'Lino' Rowe (something to do with strong drink) - 'Filthy' Lucre (yes he was) - Willie Rush (will he f*** ), Allan Wilton (nice guy union problems as I remember) - foremans runner Jim Rebeck (smooth dude) - Jim Brandis (cool dude) _George Blanchard (gentleman) - one of the shunters at Waterloo (his hair tonic - bay rum - scented the whole footplate ) - Driver Manktelow (didn't smile much - sorry) - Clive Groom (and his little indian fireman) - 'Spider' Webb (loved raw onions) - and finally Johnnie (hello shag) Westgate ( that little Woking tart) . I have included below a few photos one of me lying down again , another of my wedding reception at the Town Hall , next to the Cricketers in Mitcham, you should see amongst others in the background Bob Payne and Jim Corbett (hi Jim I used to live opposite your street in Acre Lane Brixton). I have just asked the wife and she tells me that the date of the wedding photo was 5th October 1963 (only joking ).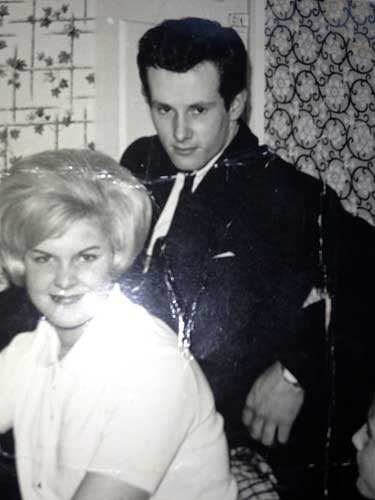 Lastly I would like to say a big thanks to everyone who peed on my clinker, and I hope life has treated you kindly!
Warmest regards Derek 'Hori' Hall
PS Did I imagine it or did I see one night glow worms on the banking somewhere around Fleet?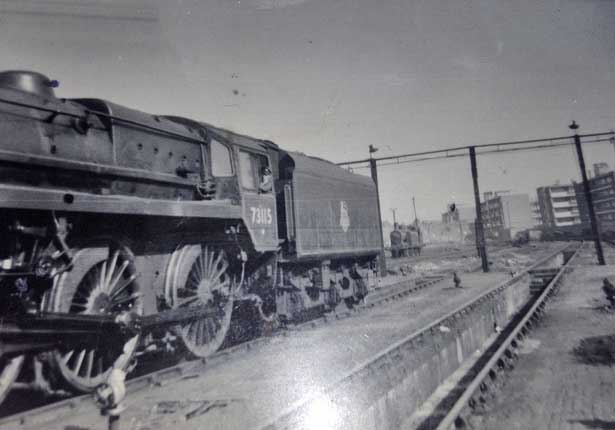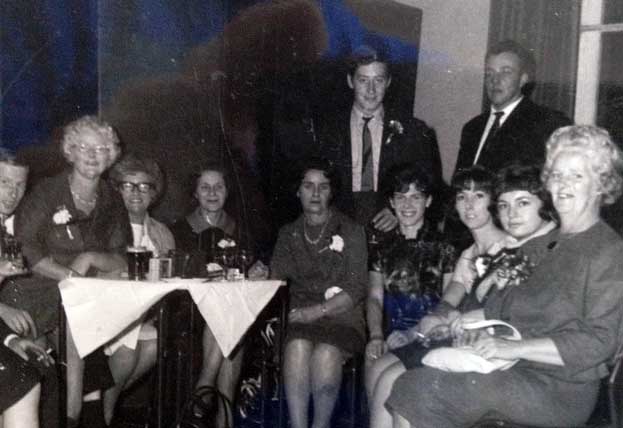 Photographs © 2014 Derek Hall
---
Return to Memories index