Nine Elms early maps
Provided with thanks to Les Hoath


This is an 1875 map which includes part of the L&SWR locomotive works before its removal to Eastleigh.

---

This 1916 map shows that the old running shed had been removed which made room for additional tracks on the main line, and had been replaced by a part roundhouse and a 15 road shed, itself extended in 1912 by a further 11 roads. The old roundhouse was in turn demolished by about 1923. It is worth noting that the sheds of Nine Elms South Goods Depot were built on the site of the former Locomotive Works.

---
Here is another map kindly sent in by Richard Bentley.
Richard told us: "Have attached a map showing the layout of Nine Elms, including the Motive Power Depot, the Goods yards and even the wharves on the River Thames. I managed to copy the map whilst making several visits to the old Muniment Arch under Waterloo station during the late 1980's. The arch was swept away when the Eurostar Station was built and I have no idea as the the fate of its contents."
The 'Shedmaster' has changed the orientation of the map so that north is at the top of your screen, and this also allows a slightly larger image to be viewed on your screen.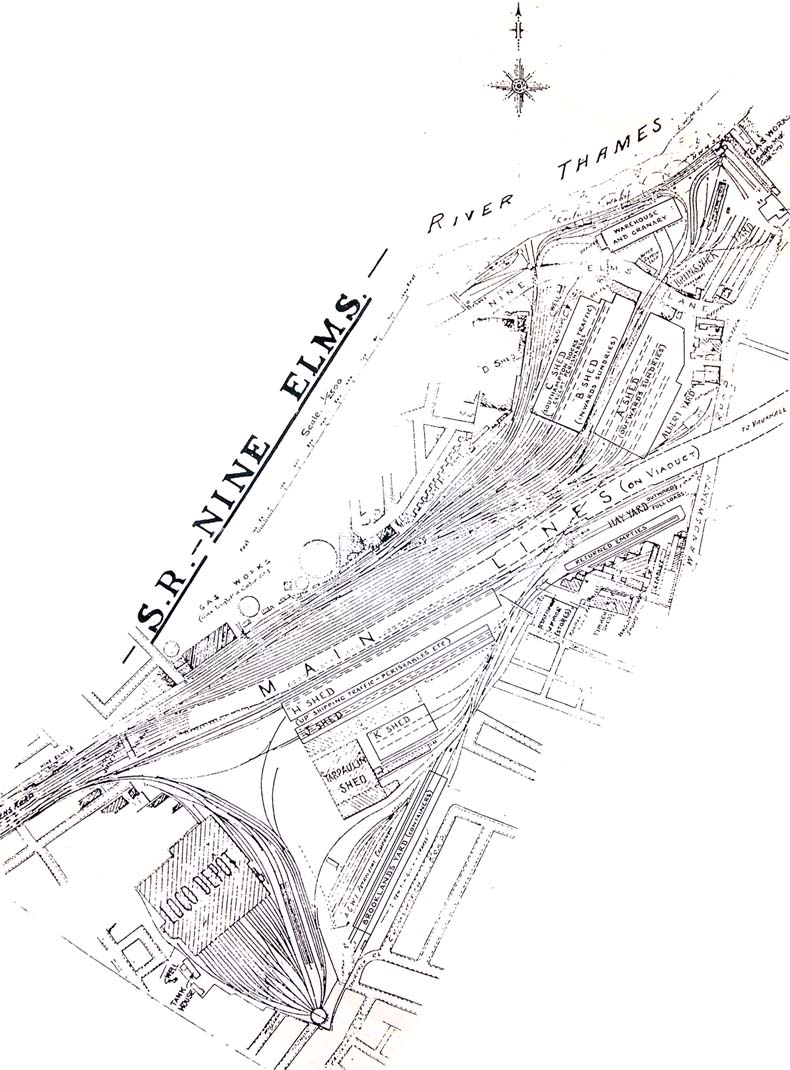 ---
Return to History index