IVATT 2-6-2T
---
41298 lives again!
Roy Gould has just sent this update (7/7/15):
I've just had notification on Facebook that the Isle of Wight Railway have started testing former 70A Ivatt tank 41298 in service using the newly-fitted air brake system. The railway was given 2 Ivatt tanks and a 2-6-0 tender loco by the the Ivatt loco trust a few years ago after the locos had lain at Quainton Road for a number of years.

41298 has been rebuilt at Haven Street and was given her first run during August last year. As some of us may be aware, there were plans in the 1960s to replace the ageing Isle of Wight O2 locos to be replaced with more modern steam locos and the Ivatt 2-6-2 tanks were considered. Plans exist for the conversion to air brake for use with the Island stock, and I understand these plans have been used in this restoration.

41298 on the Isle of Wight Scroll down on this link for photos of 41298.
---
Nigel Whitwell has written (7/7/15):
Good news regarding 41298. I tape-recorded this locomotive at Weymouth on 7/9/64 on ECS, and photographed her banking 73016 on a parcels train past Weymouth MPD (on a date I can't ascertain at present) - picture below.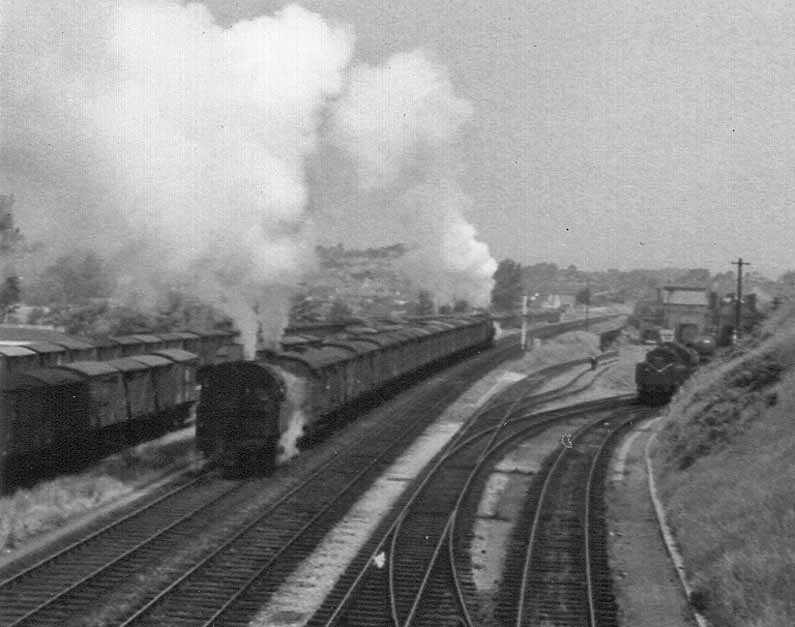 I also was privileged to a footplate trip on 41298 from Kensington Olympia to Clapham Jct. on 21/11/66 where I tape-recorded the complete journey - I used to use the 'Kenny Belle' at least once a week back then.
---
Clive Fairchild has emailed (10/7/15):
I was pleased to see Roy Gould's email about 41298. Perhaps I could add a few facts about her life history. She was a long time Barnstaple Junction (72E) loco and I remember her being a regular performer on Torrington branch trains.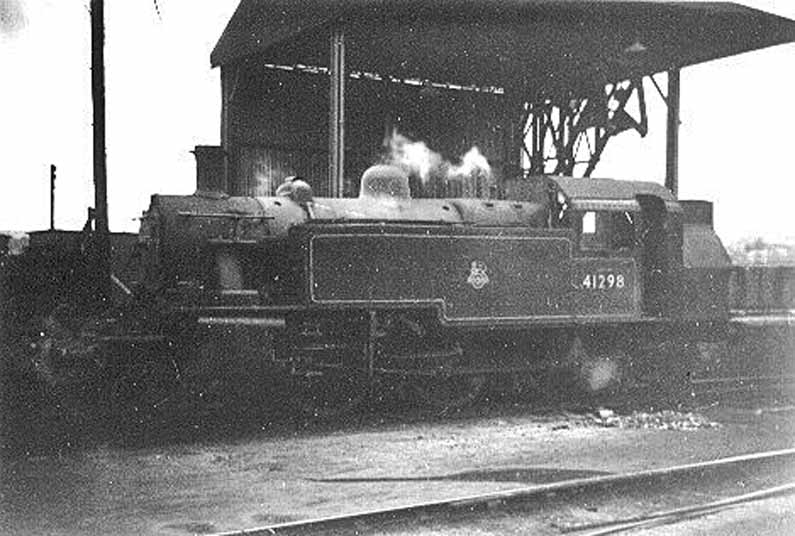 41298 at Barnstaple Junction shed in 1963. © 2015 Mike Squire
After the WR took over the lines west on Salisbury in 1963 the WR drafted their own Ivatt 2-6-2T locos into the west country and the Southern series went back to the Southern. 41298 then became a 70A loco whose normal work was on ECS trains to and from Waterloo. As a teenage trainspotter she was frequently seen at Clapham Junction carriage sidings.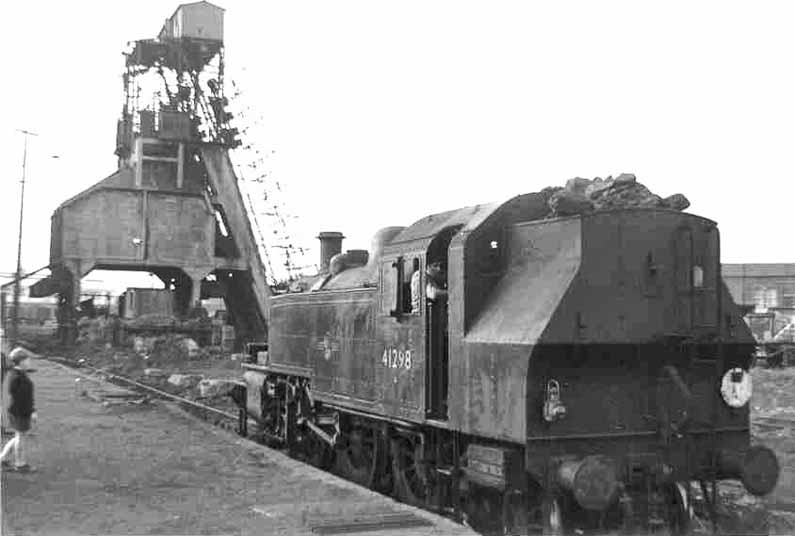 41298 at Nine Elms in July 1967. © 2015 Clive Fairchild
After the end of Southern steam on 9th July 1967 she was purchased by the Ivatt Trust and initially stored on the Longmoor Military Railway.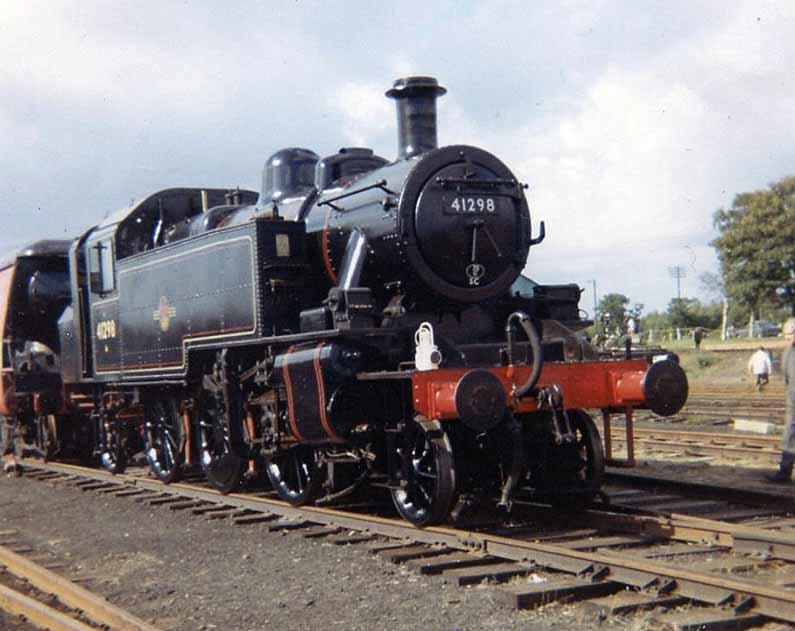 41298 at the Longmoor Military Railway in September 1968. © 2015 Clive Fairchild
After that venture failed she was moved to Quainton Road where she was joined by 41313 and 46447 from Barry scrapyard. Restoration was partially completed over the next 30 years. She was one of a few locos that had narrow, taller, chimneys in an attempt to improve draughting. The Longmoor photo illustrates that clearly. Because of the lower loading gauge on the Isle of Wight she has now been fitted with the standard, lower and wider, chimney. She'll never look the same to me!
---
Return to Locomotives index