NINE ELMS ENGINEMEN'S REUNION 2009
It was great to see such a fine turnout at this year's Nine Elms Enginemen's Reunion held at the Bluebell Railway on 12th August 2009. With over 160 paying participants, all records were broken. If you are an old 70A footplate-man and are not on the current mailing list why not email shedmaster@nineelms.svsfilm.com with your details.
Here is a b&w picture of the Nine Elms headboard proudly displayed on 34059 'Sir Archibald Sinclair'. Photo copyright Andy Cook 2009.
---
Here is a selection of Steve West's fine photographs of the event.
All the following photographs are © 2009 Steve West
---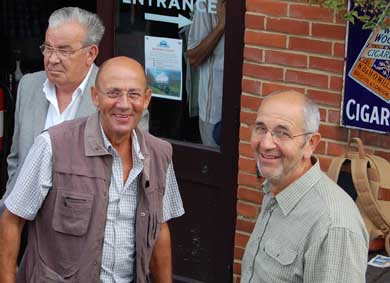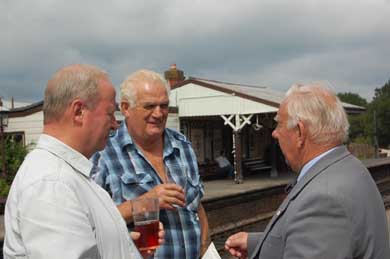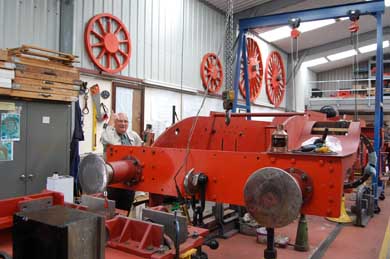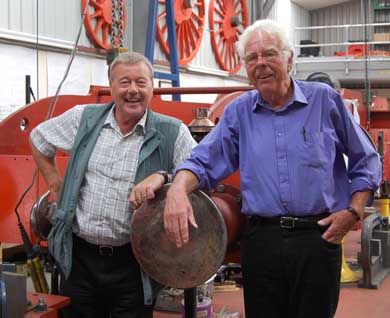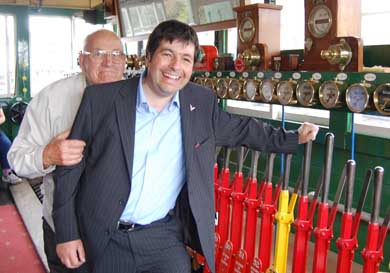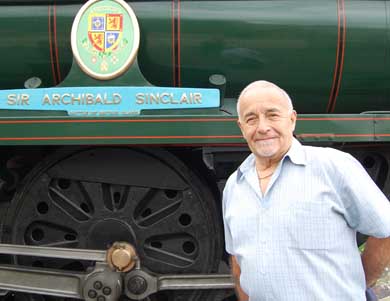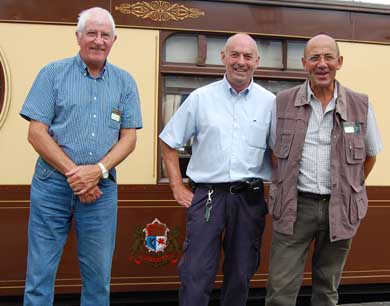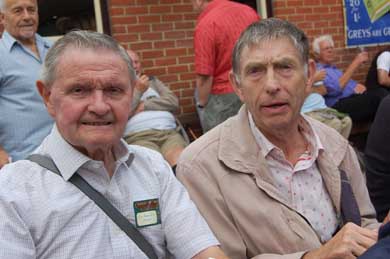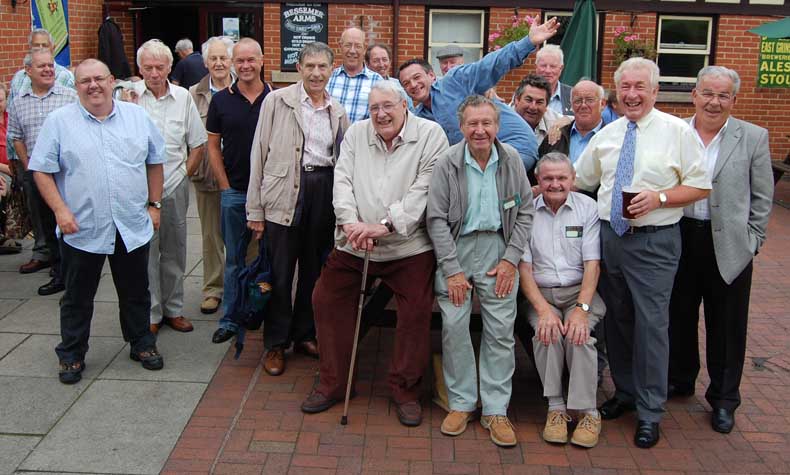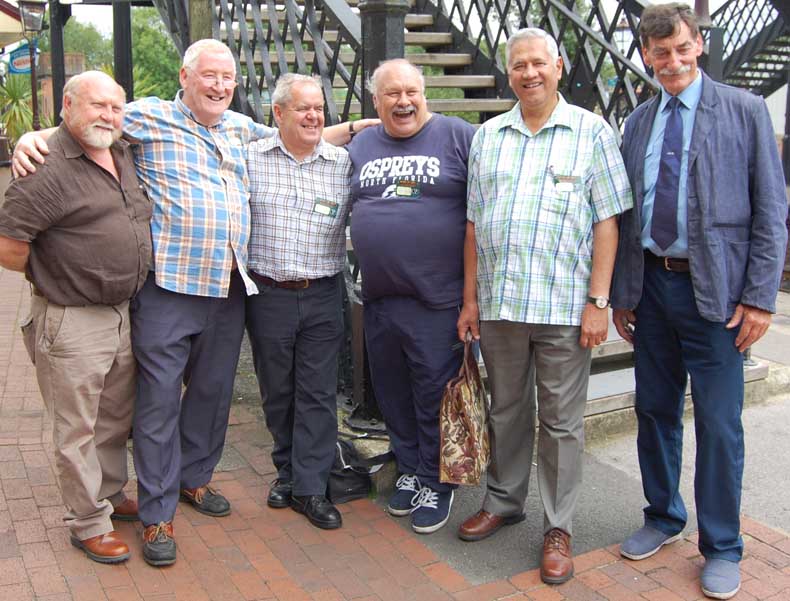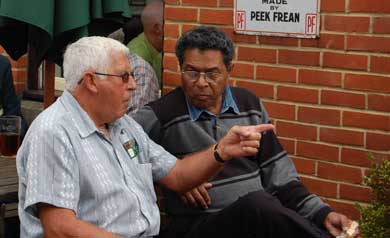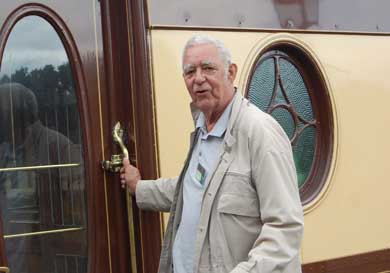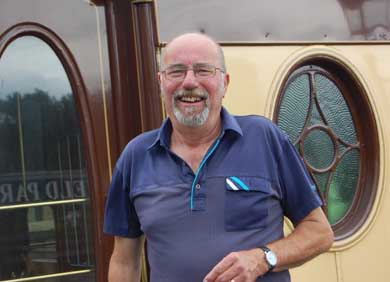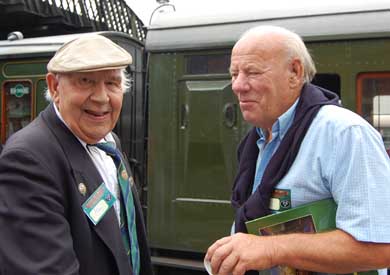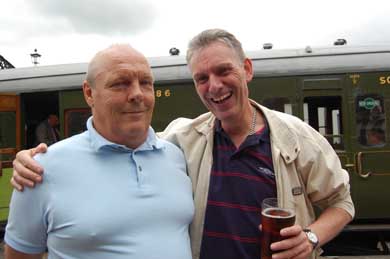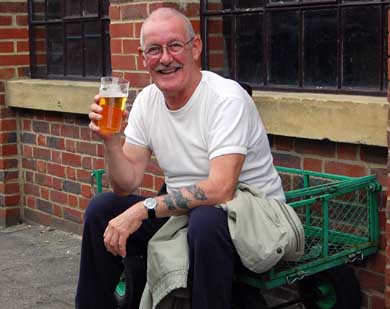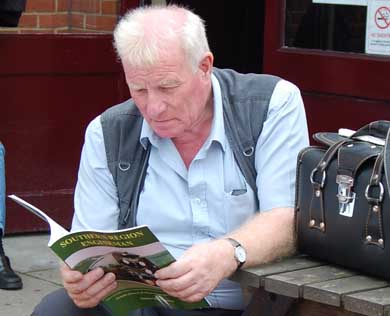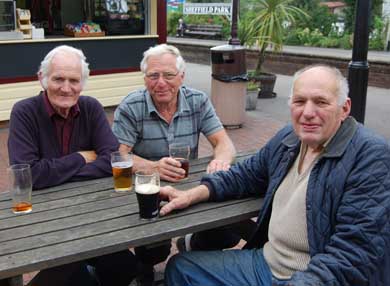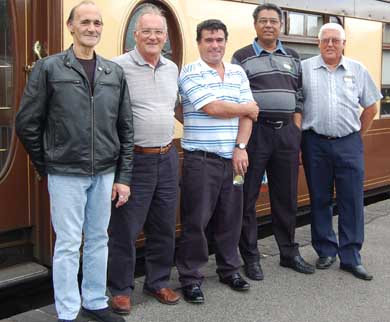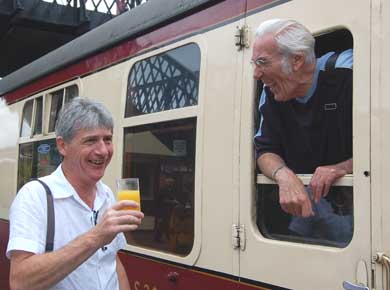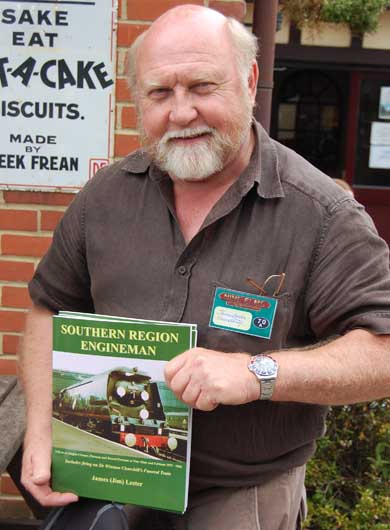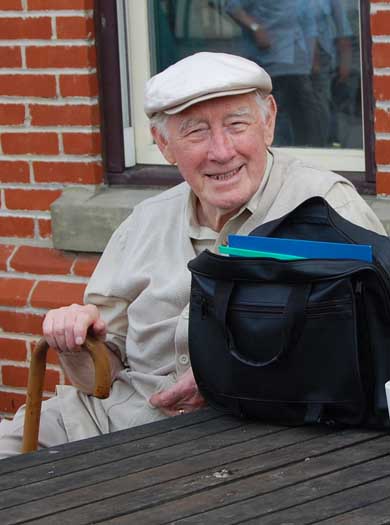 ---
Return to News index