Nine Elms Locomotive Diagrams - 1967
Thanks to Doug Richards, we are able to see locomotive diagrams for the very end of steam on BR Southern Region in 1967.
Doug writes:
The final alteration list for Nine Elms MPD on Sunday 9th.July 1967 (the final day of steam on the Southern) prepared by myself and George Rowe. It was a bit of a joke at the time about George Rowe's spidery handwriting, I always printed in capitals to avoid confusion for the footplate crews whose duty it was to examine the alteration list before booking off duty.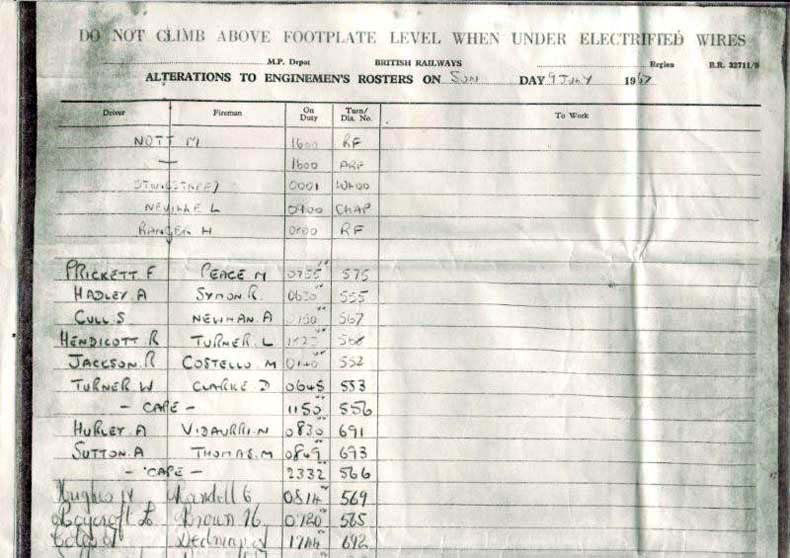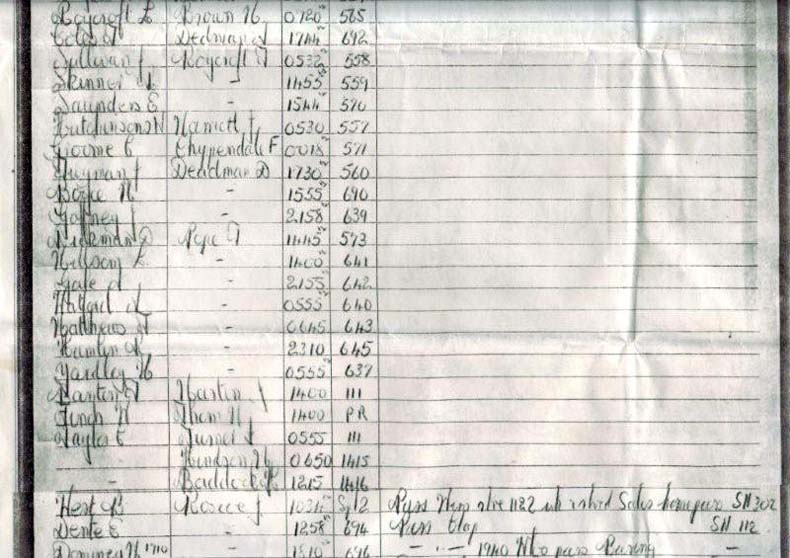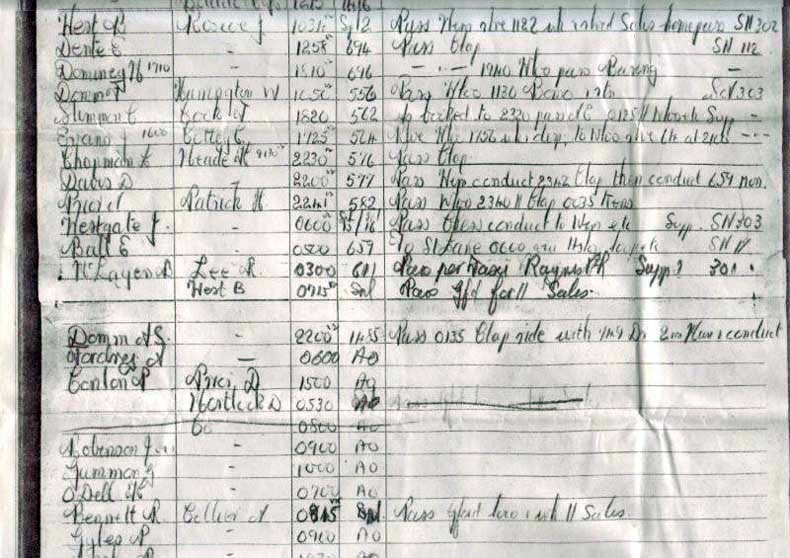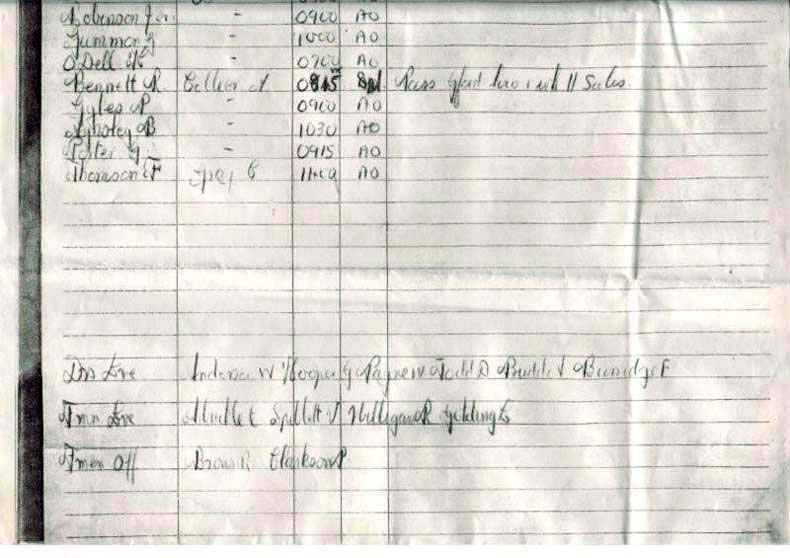 Here are copies of steam locomotive diagram alterations that applied to the previous weekend 1st and 2nd.July 1967, I am sure someone will find them interesting.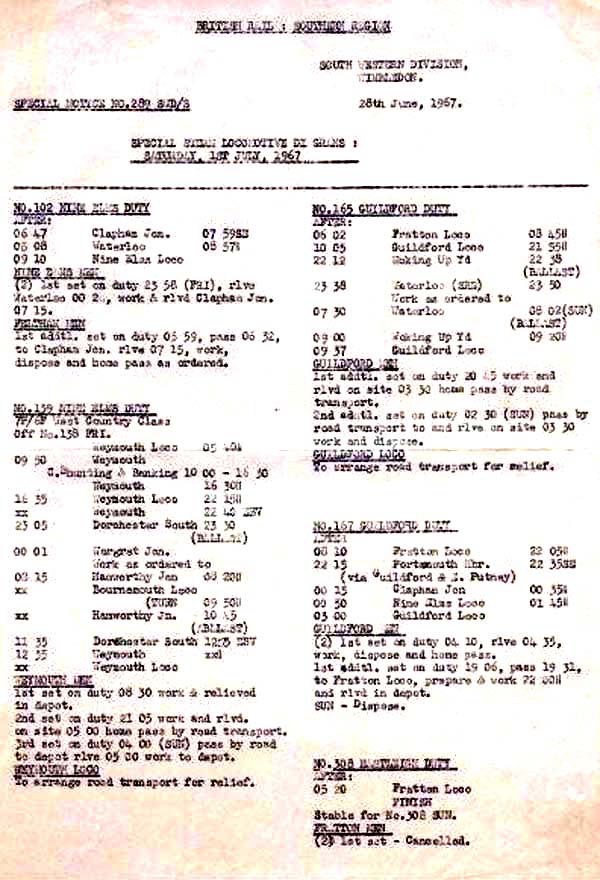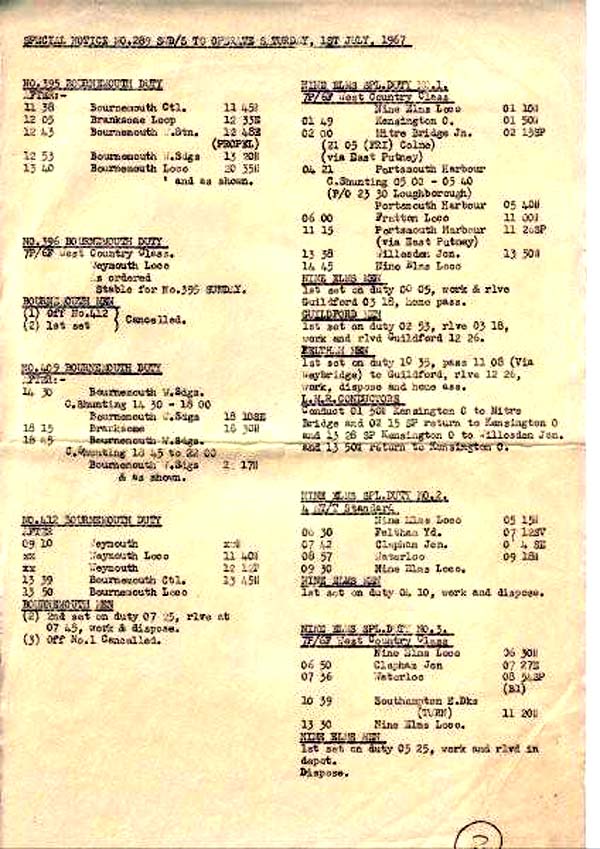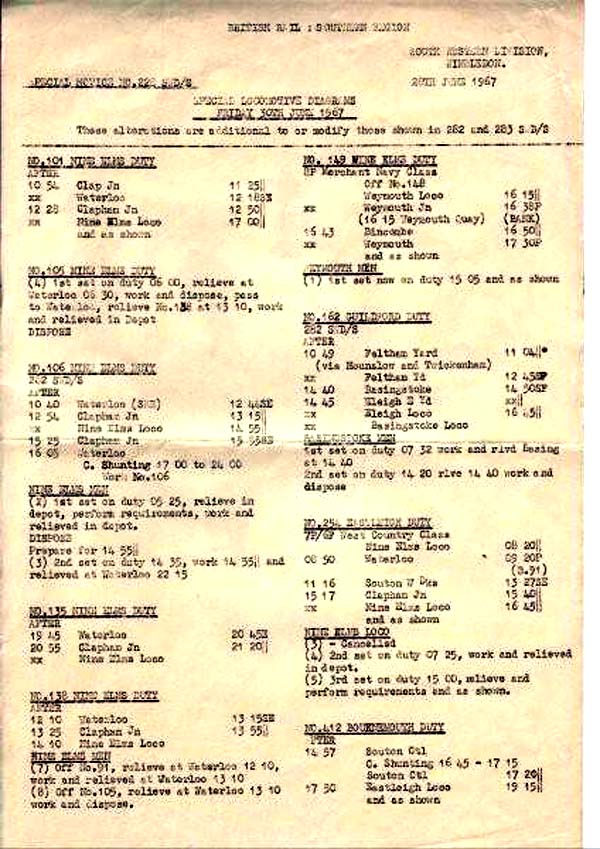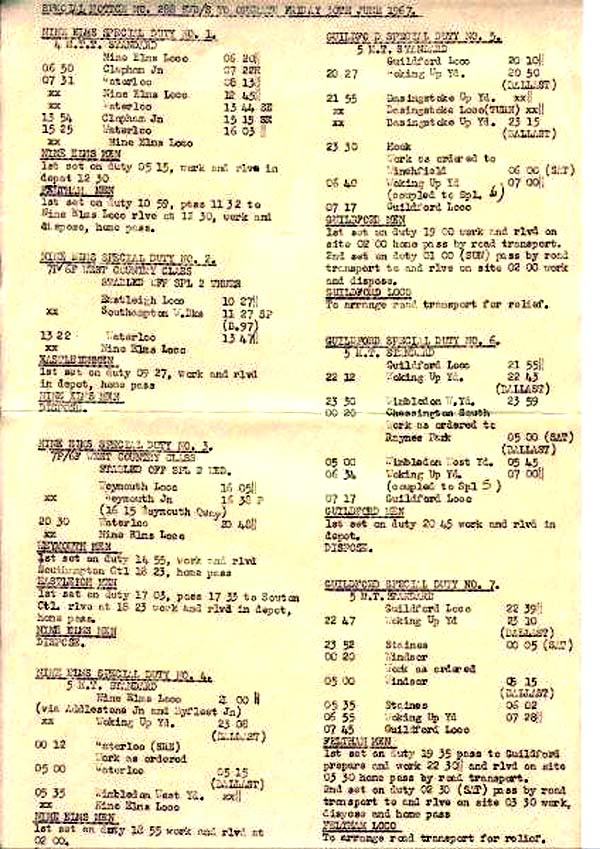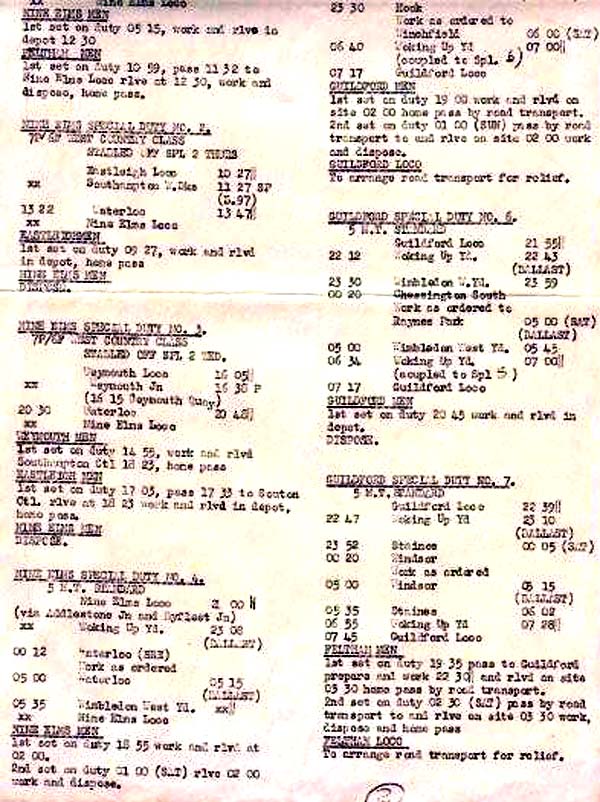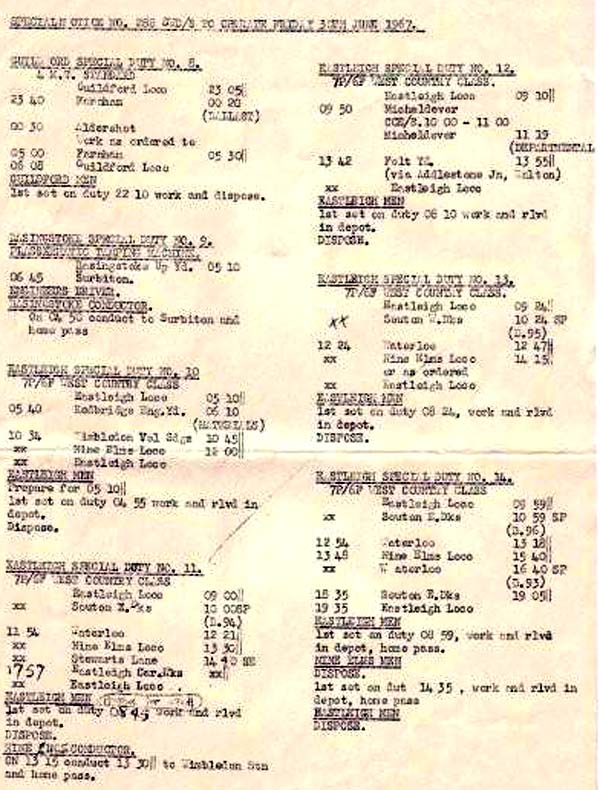 Also included is a copy of the final set of Engine Workings (steam) for the South Western Division of the Southern Region of British Railways that commenced on 2nd.January 1967. I have extracted those Nine Elms diagrams only although I also have those in my collection for the remaining steam depots at Guildford, Eastleigh, Bournemouth, Salisbury and Weymouth.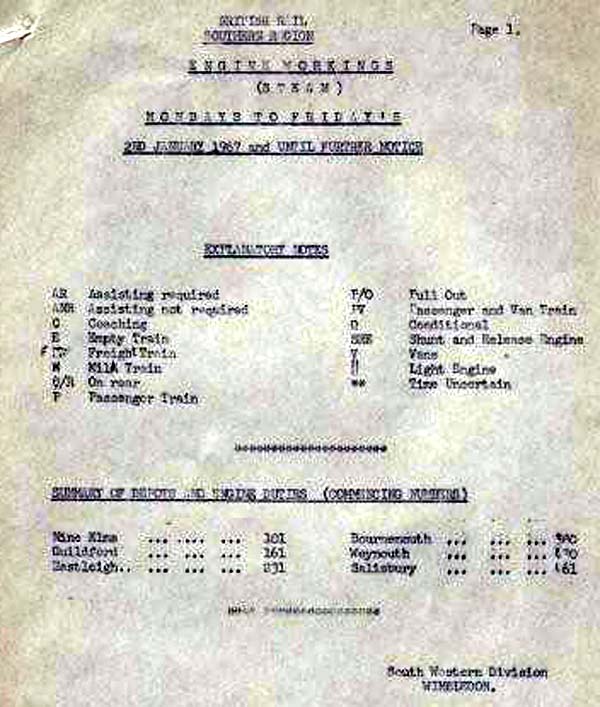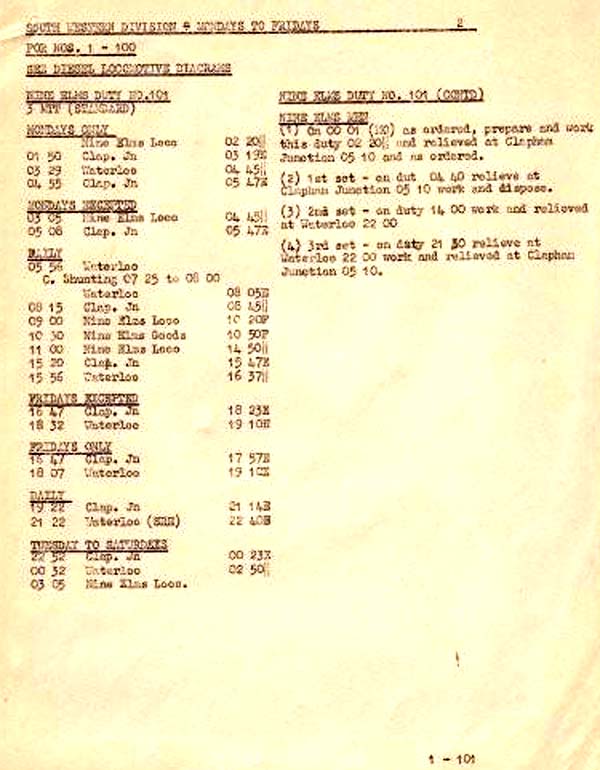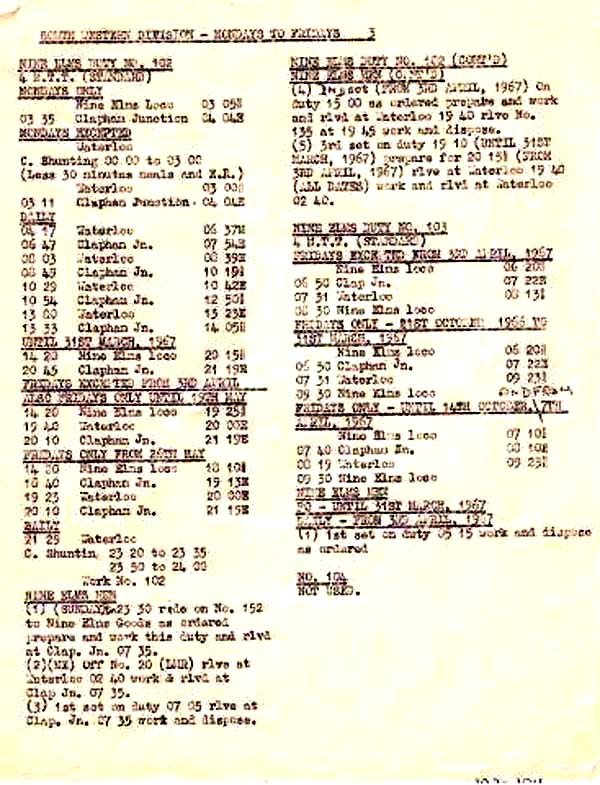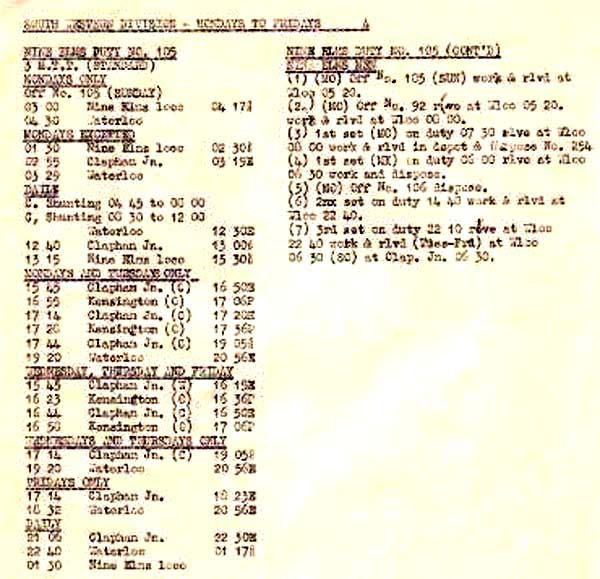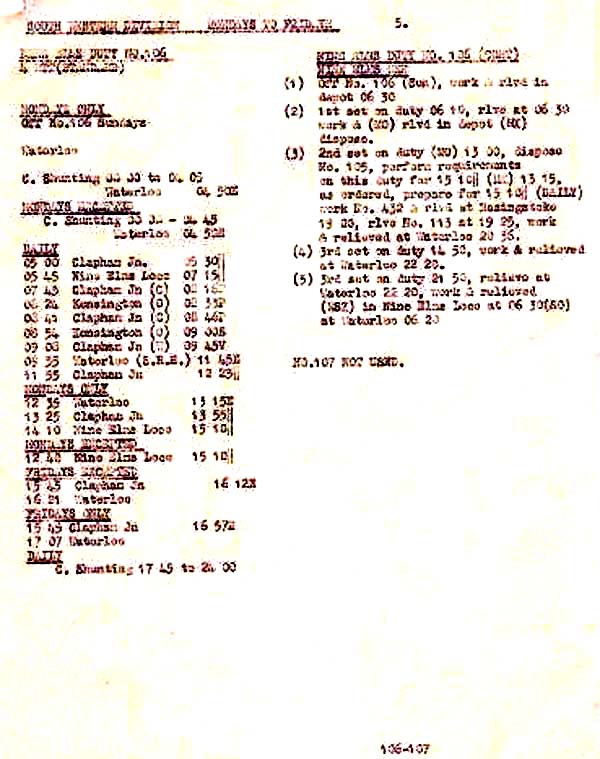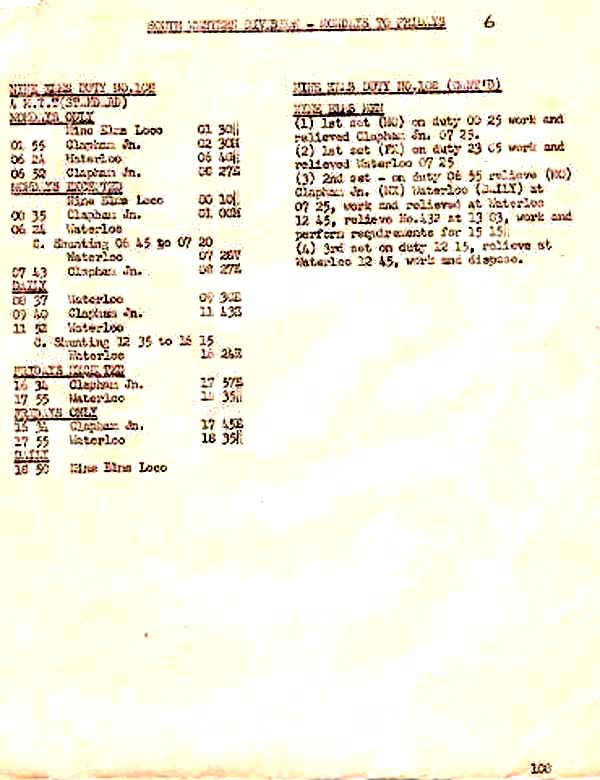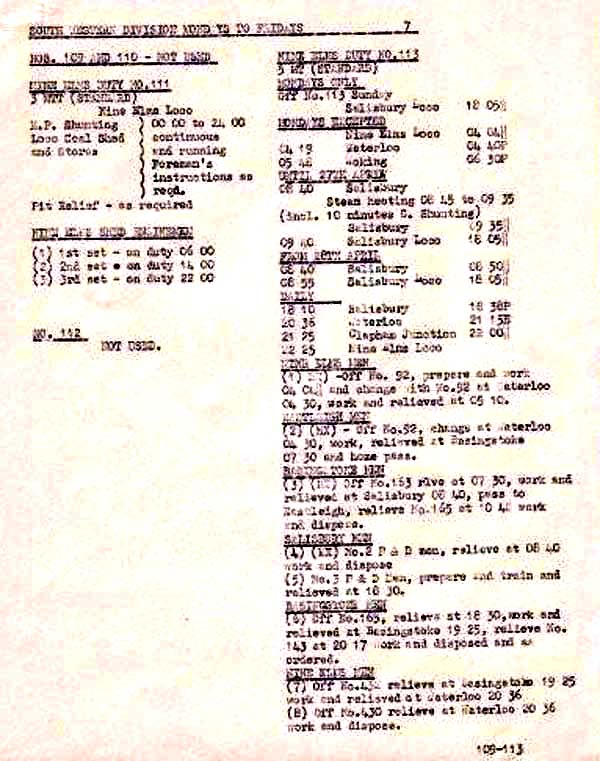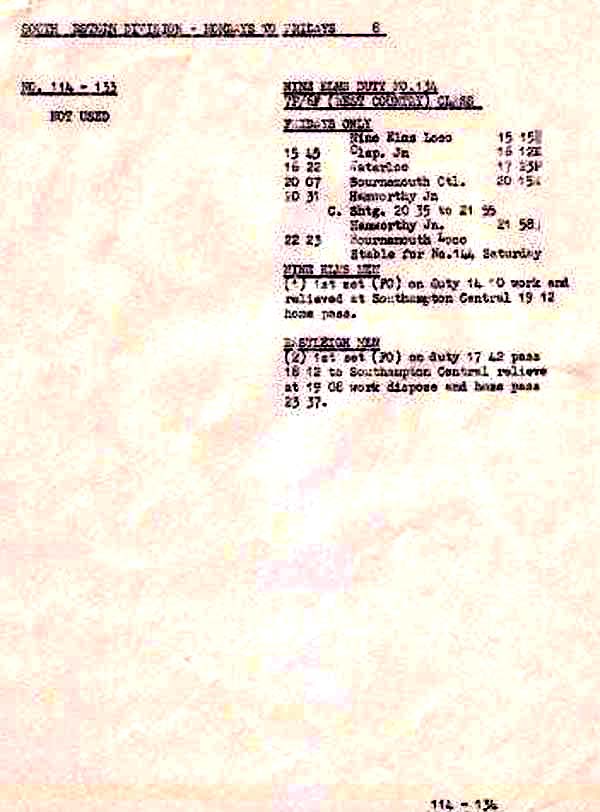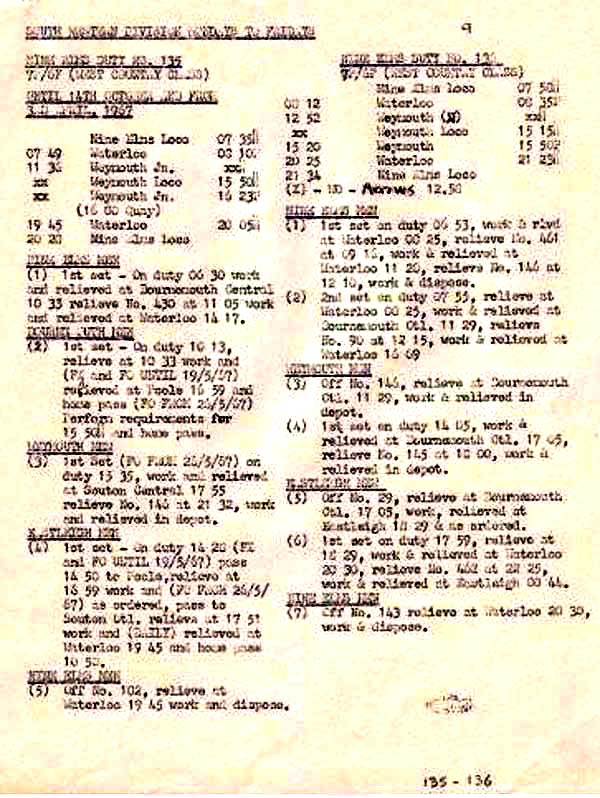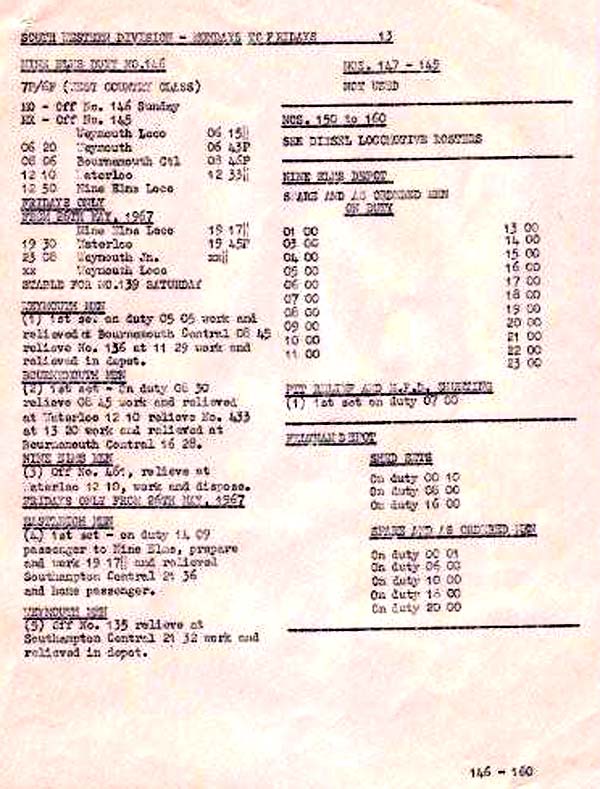 ---
Return to Locomotives index