Nine Elms Signal Box Track Diagrams
Richard Bentley wrote:
I have been sorting through some stuff and turned out some track diagrams. The first showing the Diagrams for Nine Elms A and Nine Elms B boxes, and the other two showing the Nine Elms North Viaduct, and Nine Elms South Viaduct boxes. All of these boxes / cabins seem to have been very camera shy, as I have yet to find pictures of any of them. I am particularly interested in the A box as I have the Box Board in my collection (as shown already on the website).

Nine Elms A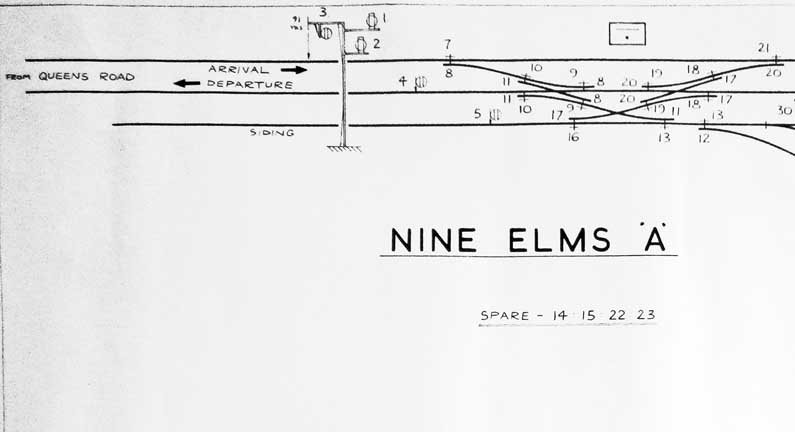 Nine Elms A - left part of diagram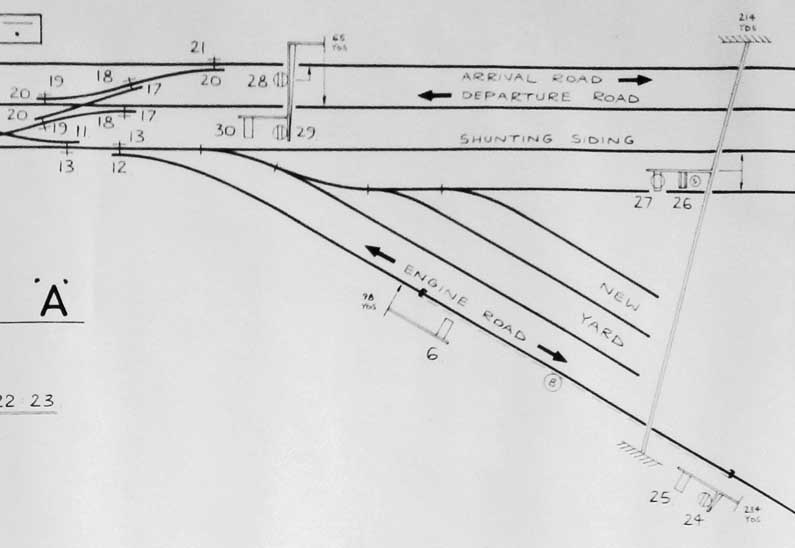 Nine Elms A - right part of diagram



---


Nine Elms B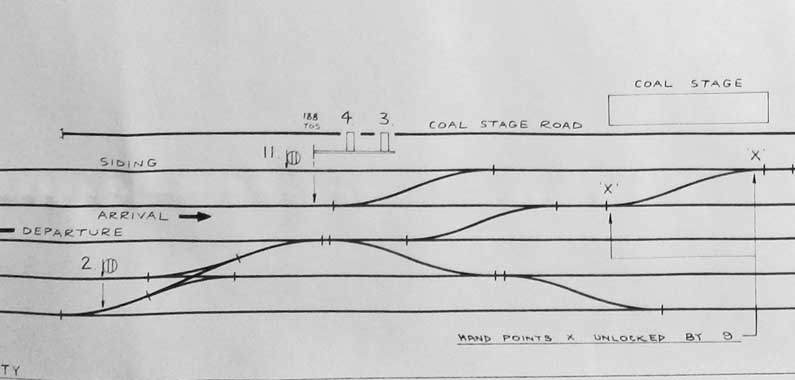 Nine Elms B - left part of diagram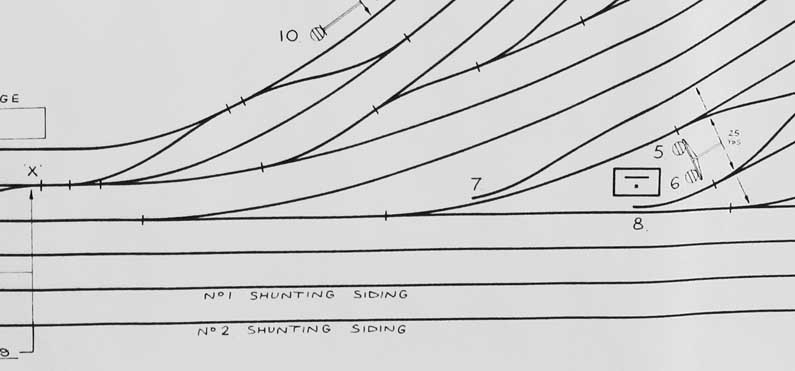 Nine Elms B - right part of diagram



---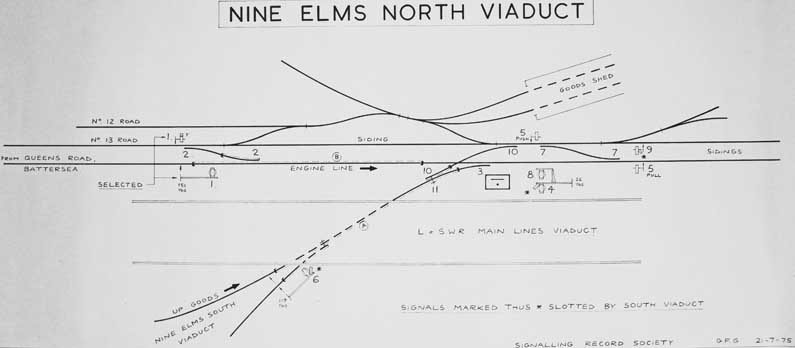 Nine Elms North Viaduct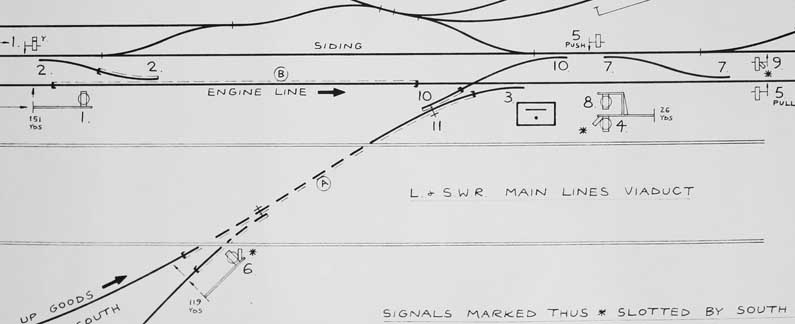 Nine Elms North Viaduct - centre detail




---


Nine Elms South Viaduct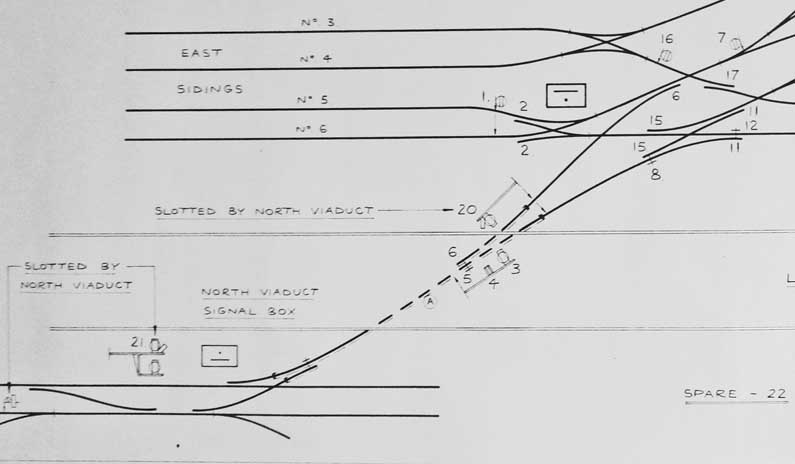 Nine Elms South Viaduct - left part of diagram




Nine Elms South Viaduct - right part of diagram



---
Return to History index