Selection of Phil Bassett's photos
All these pictures are copyright Phil Bassett.

Here is a sequence of Phil's photos whilst firing the Rebuilt Light Pacific heading the 0535 London Waterloo to Bournemouth, returning with the 'Royal Wessex' between Bournemouth and London Waterloo in May 1967.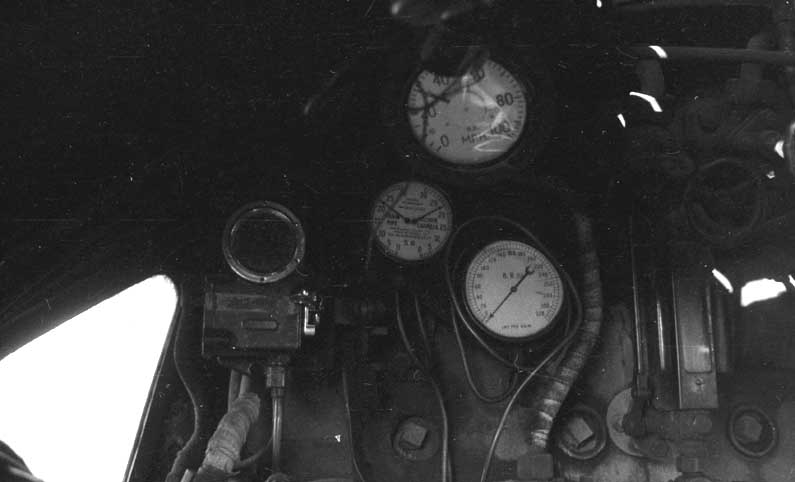 Driver's side on board 0535 Waterloo to Bournemouth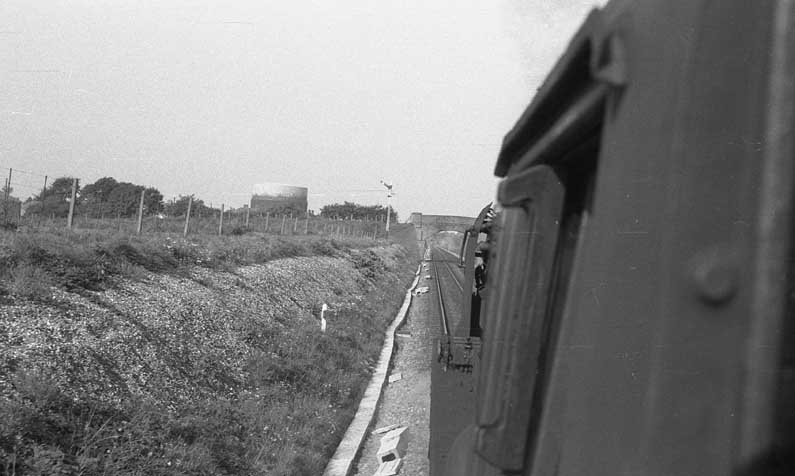 Approaching New Milton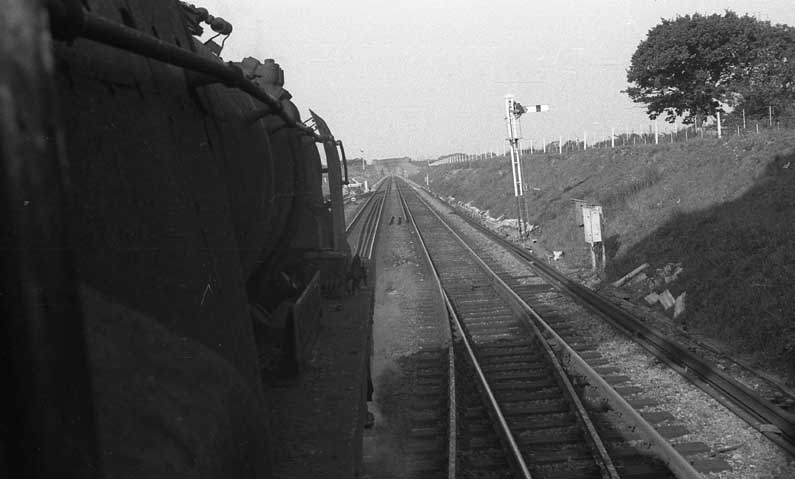 Leaving New Milton



Phil's regular Driver George Lloyd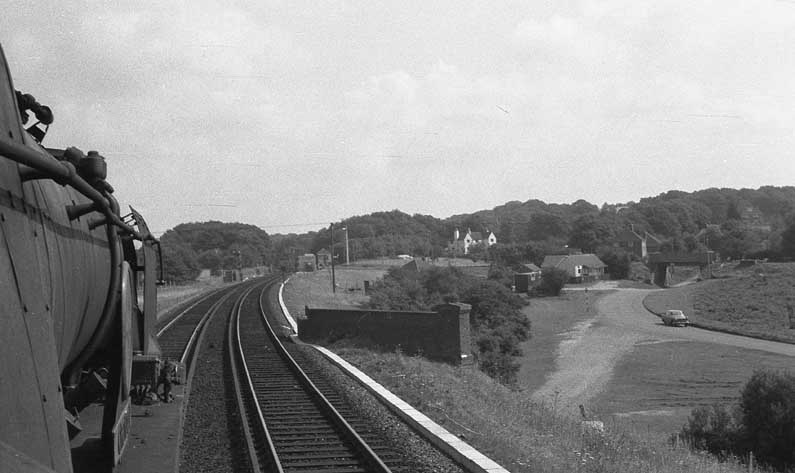 On board the Up 'Royal Wessex' locomotive approaching Lymington Junction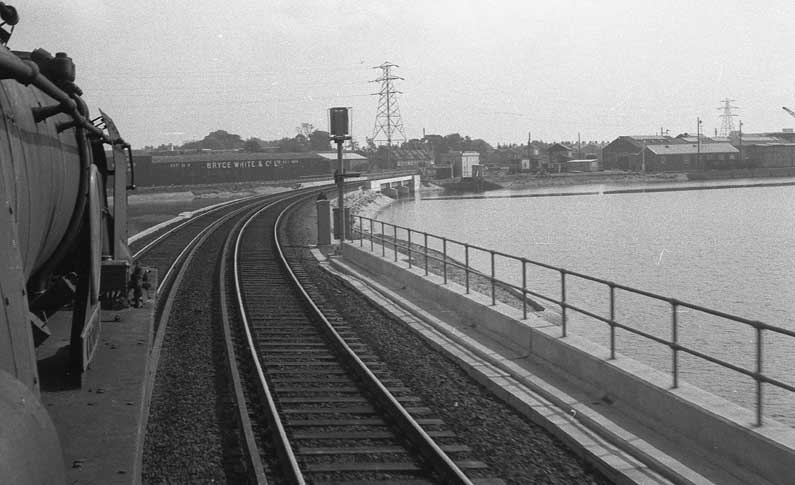 Up 'Royal Wessex' crossing new bridge at Redbridge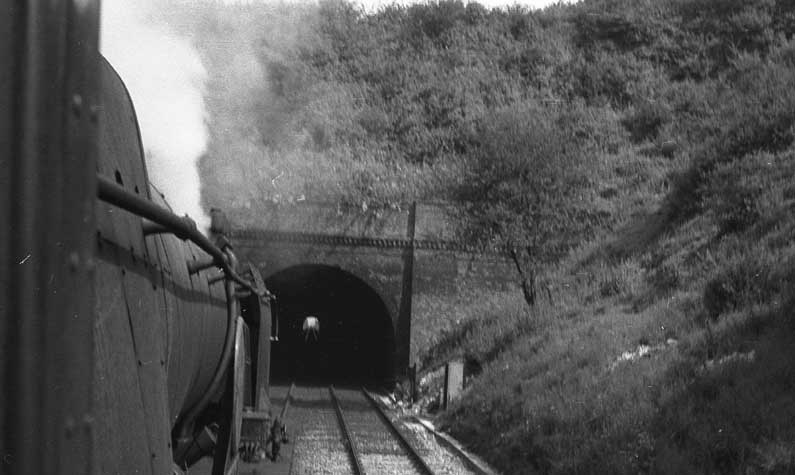 Wallers Ash Tunnel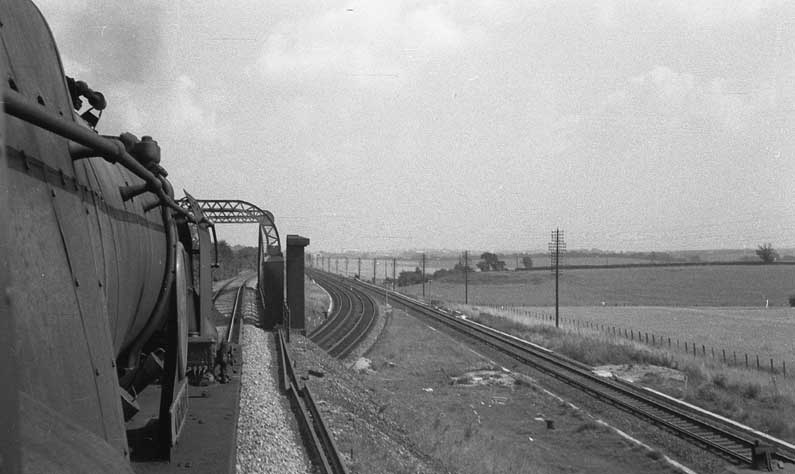 Batteldown Flyover nearing Worting Junction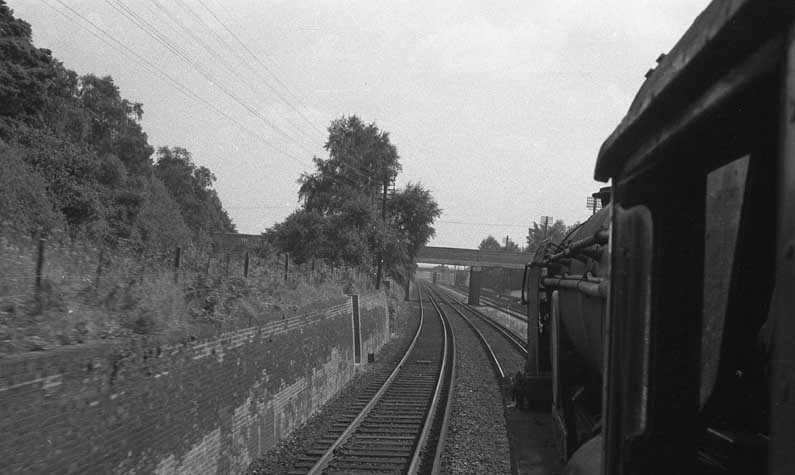 Nearing Pirbright Junction between Farnborough and Brookwood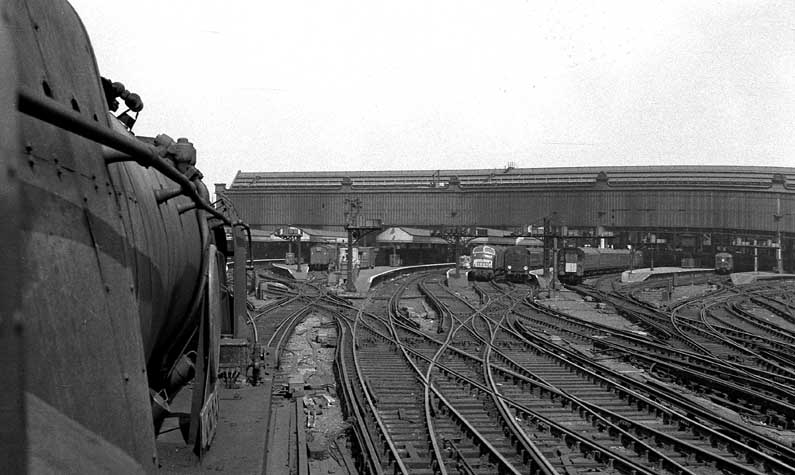 The Up 'Royal Wessex' about to enter Waterloo, May 1967.


---
Here is a selection of views of the Nine Elms depot taken from the top of the coal hopper.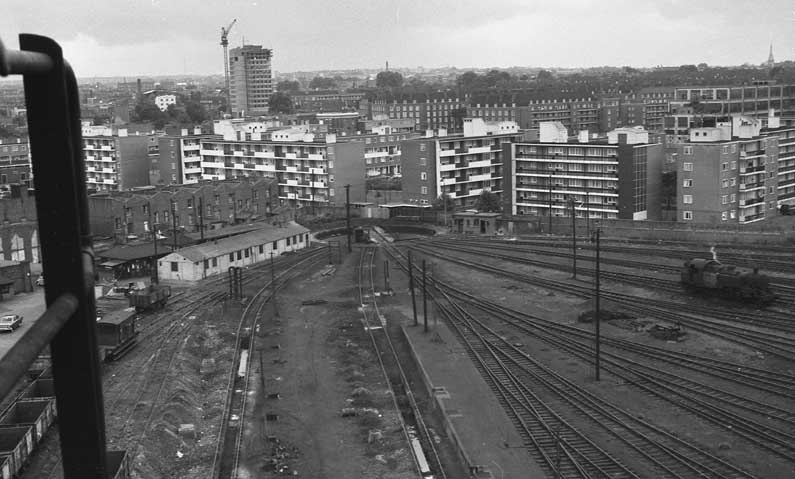 Looking towards Nine Elms turntable and General Offices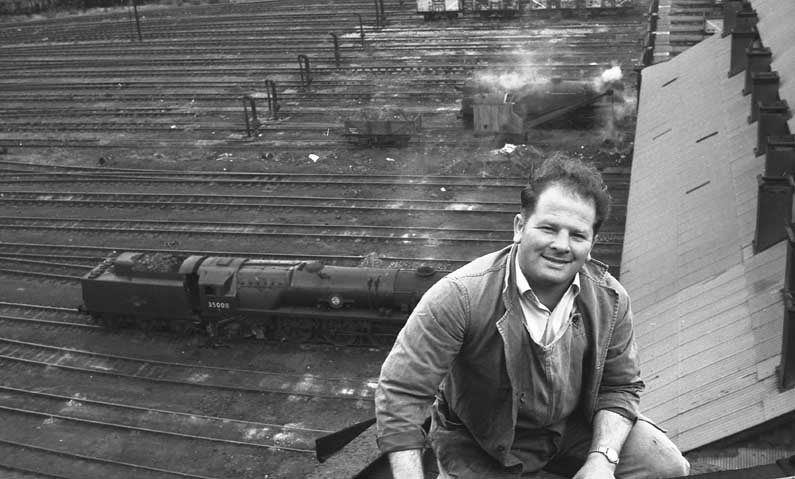 Driver Brian Mercer on the coal hopper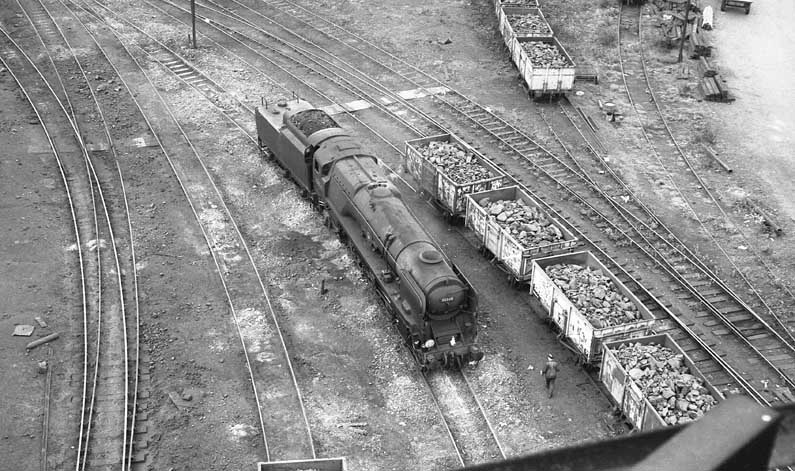 View of 35028 from the coal hopper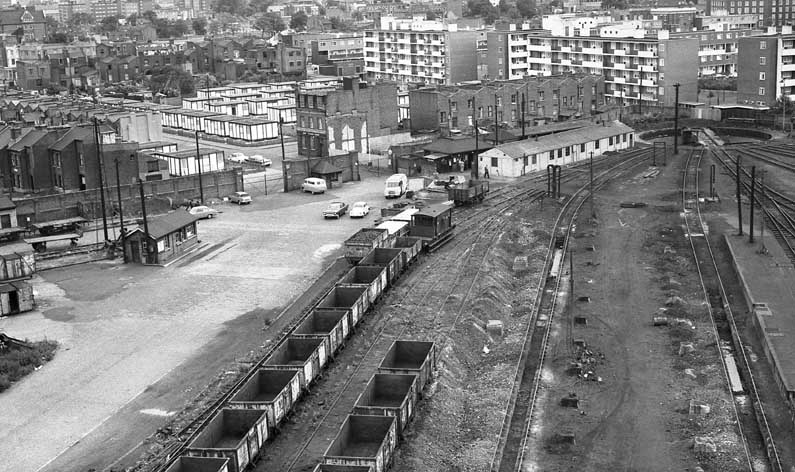 The Main Gate and just outside the gate (and very convenient!) can be seen the three storey building 'the Brooklands Arms' pub.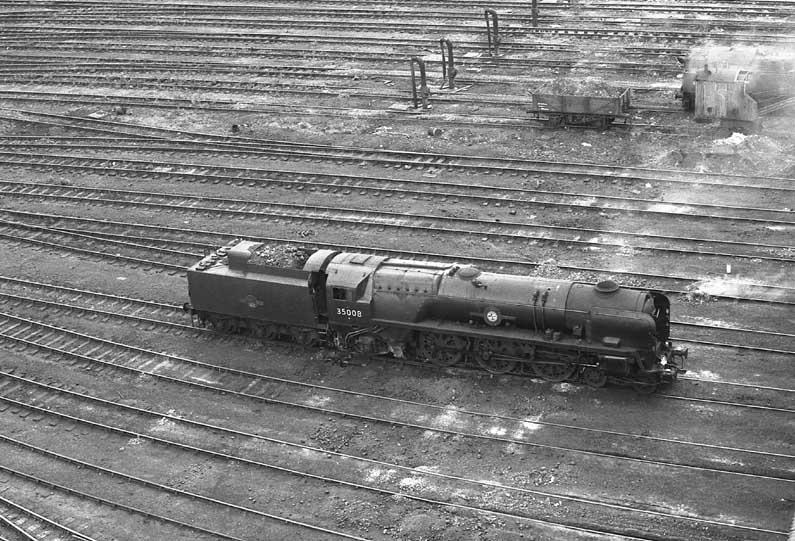 From the coal hopper looking across the front of the 'New Shed' with 35008. Note the 6,000 gallon tender with "Side Fillers" - you had to remember this when stopping for water at a column.


---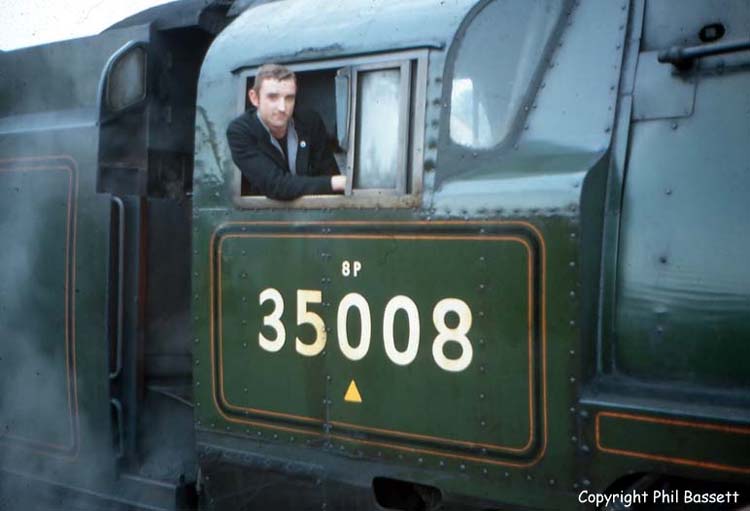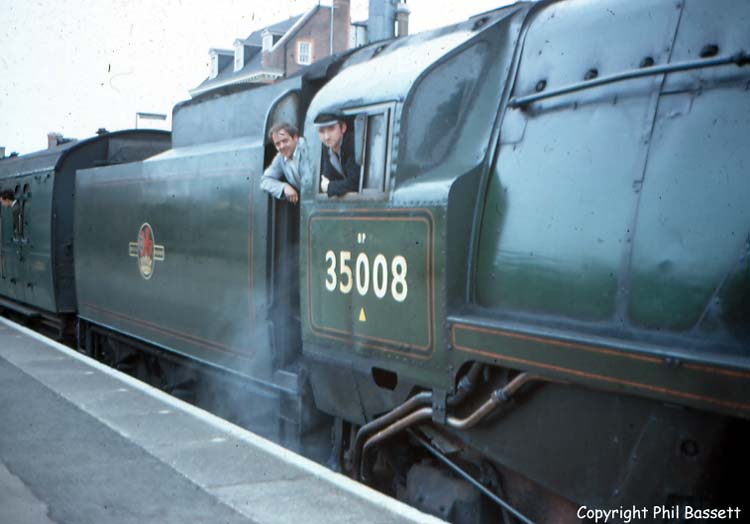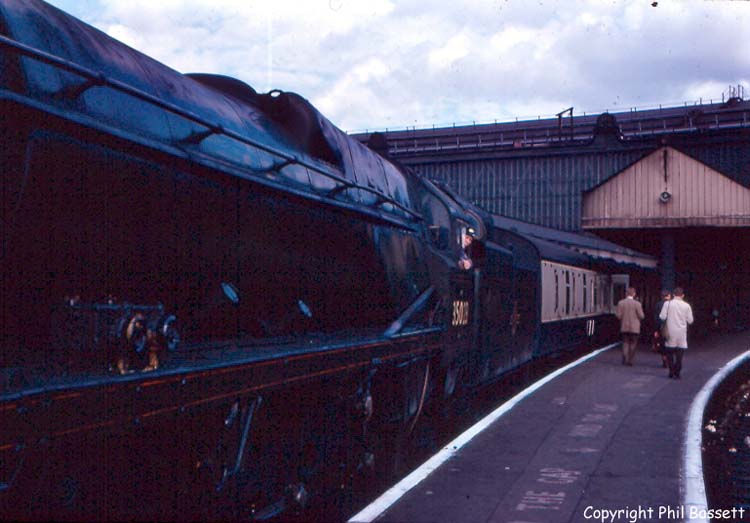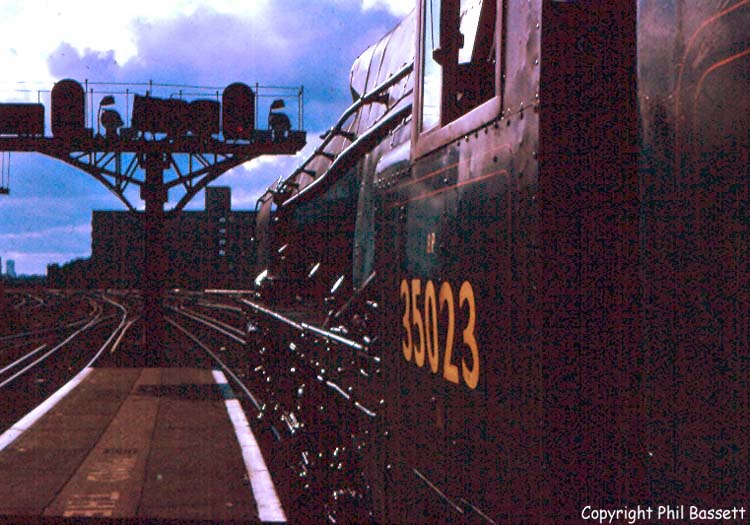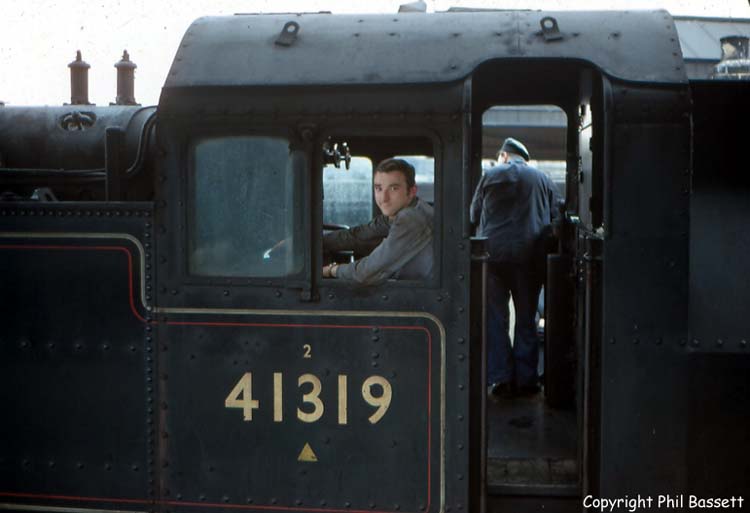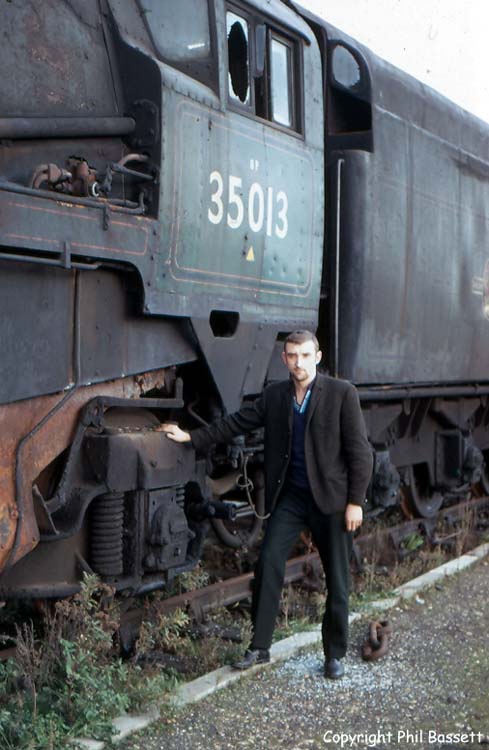 ---
Return to Gallery index