Here are some photos from Roger Carrell now in Australia:
Here is a photo of Robbie Lee and myself (right) (just before I had a haircut!) at our recent rendezvous in Pinjarra, West Oz, our 'halfway house'! We are both amazed at how he unconsciously followed in my footsteps halfway around the world, first to NZ then eventually across the Tasman Sea to West Oz, without any communication whatsoever. Our reunions are a credit, indeed, to the power of your Site. We are equally amazed at how these two letters managed to survive the rigours of our movements (and divorces!) over the last 48 years!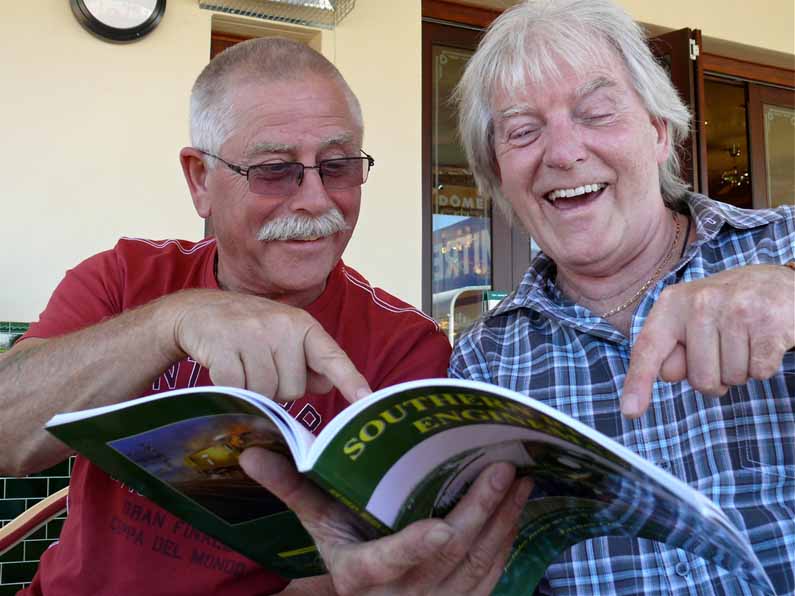 A wee correction to Jim Lester's book: our 73080 - 73089 (with 1B tenders) were built at Derby while 73110 - 73119 (with 1F tenders) were built at Doncaster. Otherwise, a very good read!
---
Here are Robbie Lee's appointment letter as Fireman, and ASLEF membership: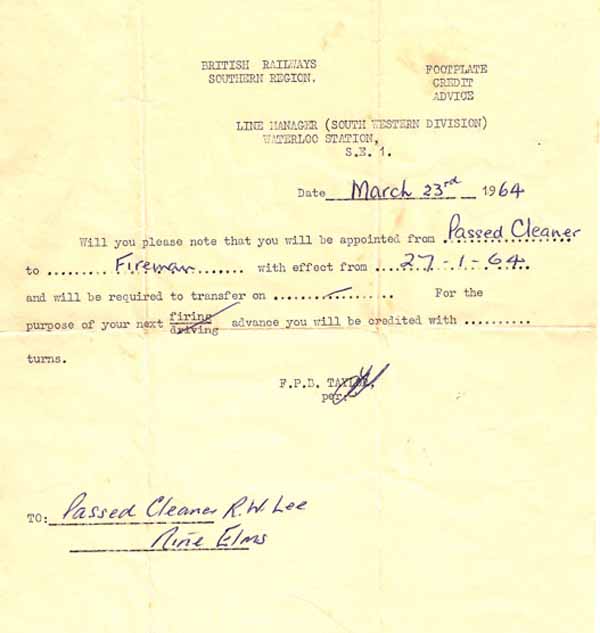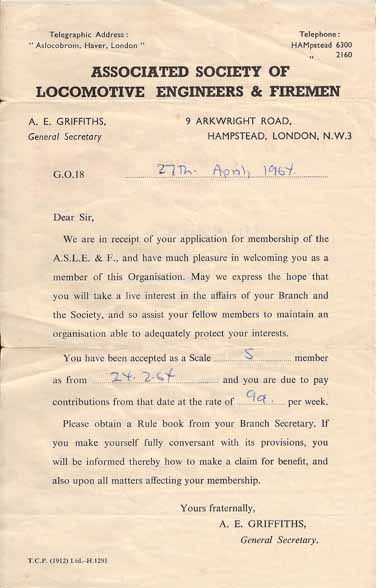 This is Roger Carrell's appointment letter to Nine Elms as a fireman: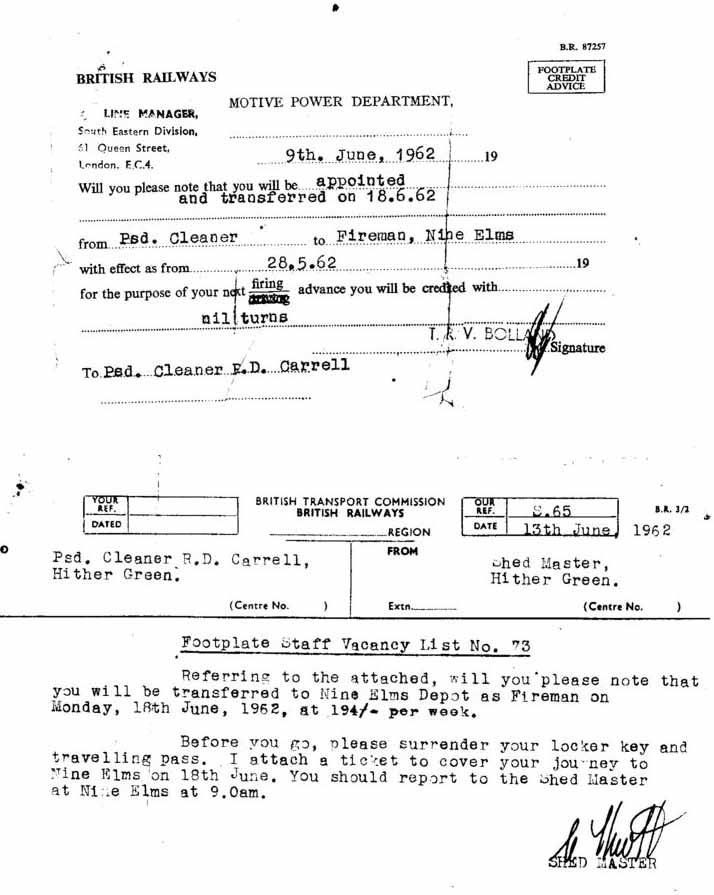 ---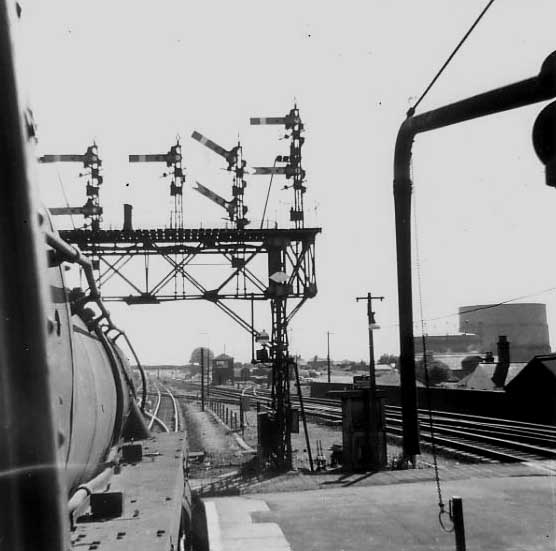 View from the footplate of 73110 at the east end of Basingstoke, July 1964.
Photograph copyright Roger Carrell 2009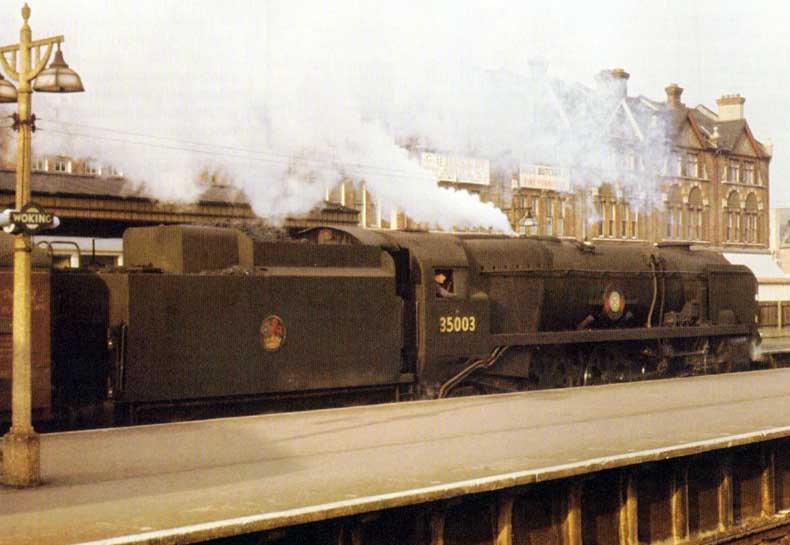 Roger Carrell on board 35003 at Woking.
Photograph courtesy of Strathwood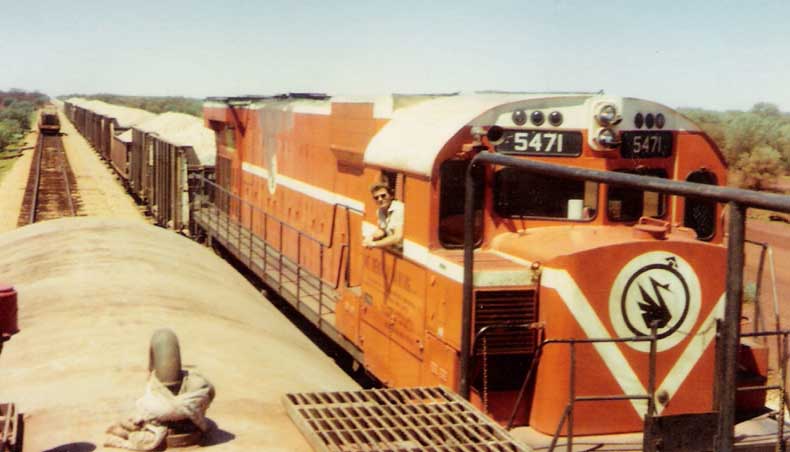 I undertook a brief flirtation with American (Alco) diesels as a driver for a major iron ore company in the North-West of Western Australia back in 1977-78, before deciding to immigrate here permanently. It was a 426km / 9-hour duration journey from their minesite in Newman to Port Hedland on the north coast..
Photograph Roger Carrell collection

---
Return to Gallery index