Alan Grange
I have enjoyed your website and the accompanying maps of 70A which add to my memories of spotting trips to the 'deep south' in the 60s from my home on Teesside. Like many others, I took lots of shots of locomotives, but in July 1966 I was beginning to look around a little more and snapped some shots of the surrounding infrastructure which I have attached with the hope you might find them useful.

My first visit was in the summer of 1964, and with most of our NE Pacifics being run down or withdrawn it was amazing to discover 70A and its massed ranks of beautiful WC/BB and MN locos complete with those tremendous nameplates! Sad to see it during the decline, but glad to have experienced it before the end.

Alan Grange, Sierre Madre, California.

All photographs are Copyright Alan Grange.
---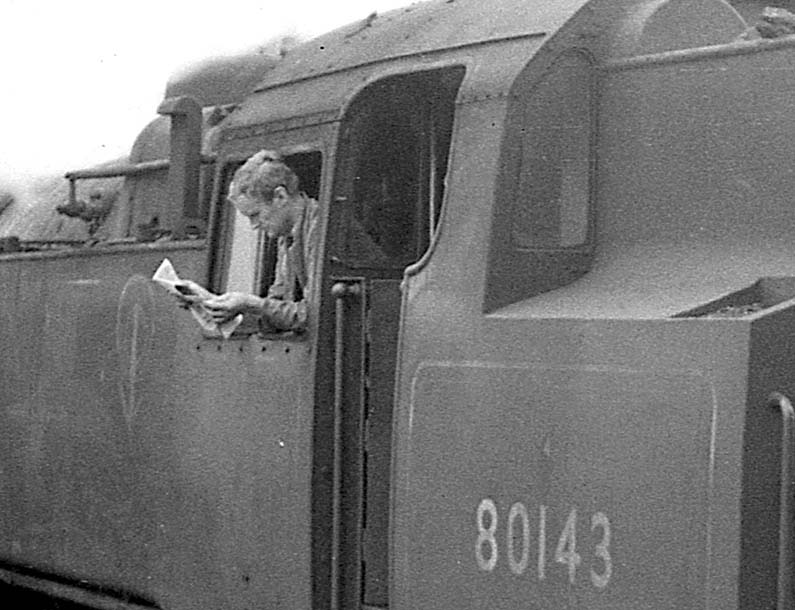 80143 and crew at Waterloo early in the morning of 27th of July in 1966 - perhaps you can identify the engineman reading the paper?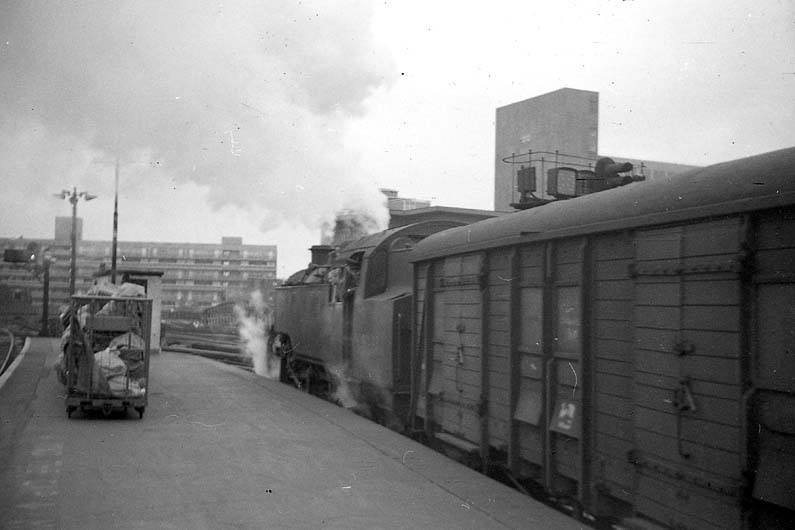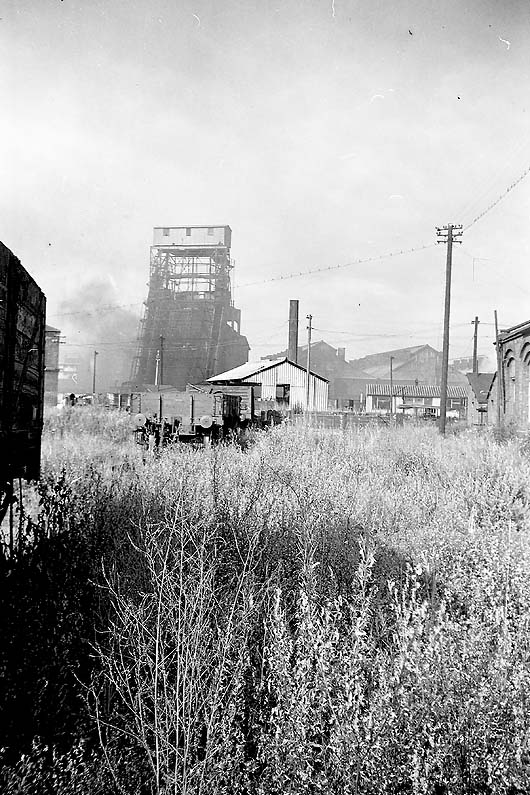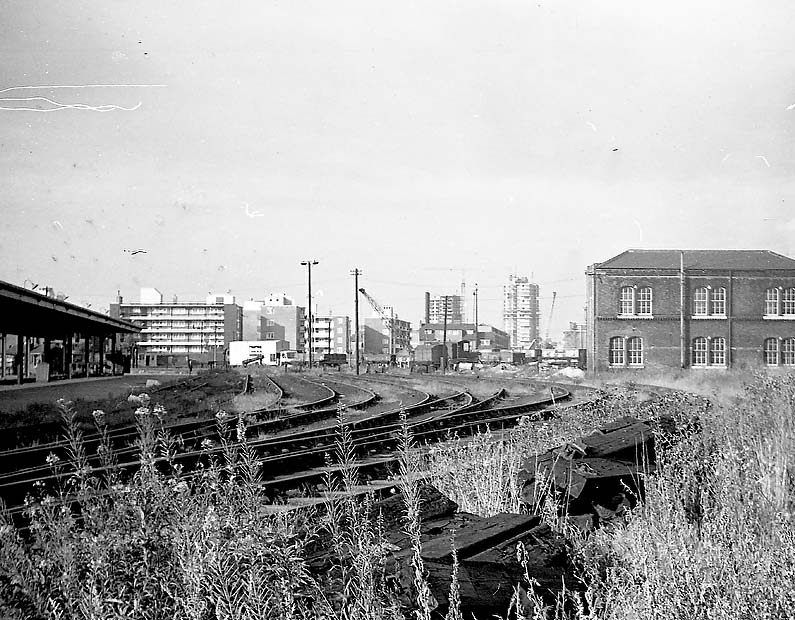 ---
Return to Gallery index