Dave Wilson's photo quiz
Dave Wilson has sent in these photos to the Nine Elms website in the hope of someone being able to identify the men shown, and in the case of 35005 - the location of the picture.

Please email any answers to shedmaster@nineelms.svsfilm.com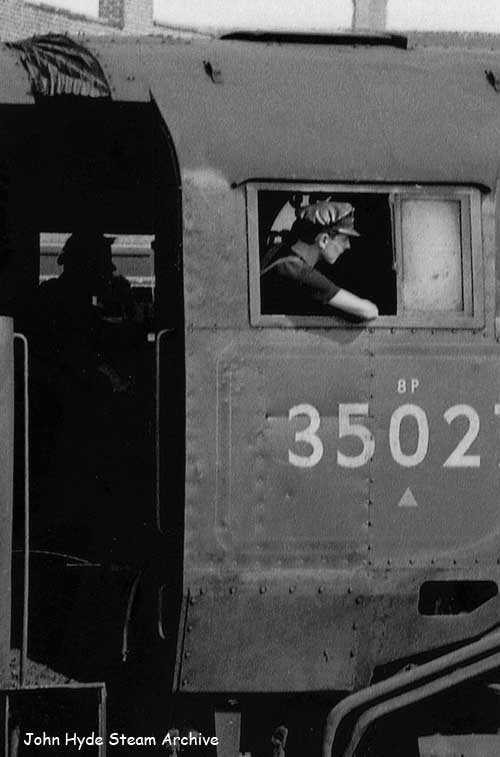 Photo - John Hyde Steam Archive
35027's fireman - who was he? Jim O'Halloran thinks it could be Bill Hughes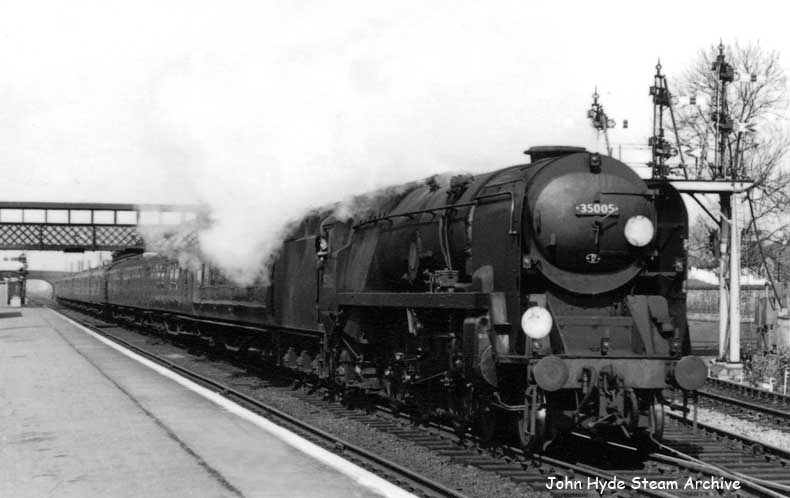 Photo - John Hyde Steam Archive
Merchant Navy 35005 - where was the picture taken?
Jim Rowe added: I say it is definitely St Denys down main. The gantry viewed over the smokebox is for traffic off the Woolston route, reading left to right; Stop and Distant for the Down Local, Stop and Distant crossing onto Down Main and Stop for crossing into Bevois Park yard. Both Distant signals were for the road crossing, name forgotten. The Stop signal on the end of the up Main platform, was controlled by St. Denys box. The Distant signal being for Shawford. The lattice footbridge with it's covering was there for years, and indeed, may still be? Hope this helps. Regards. Jim Rowe.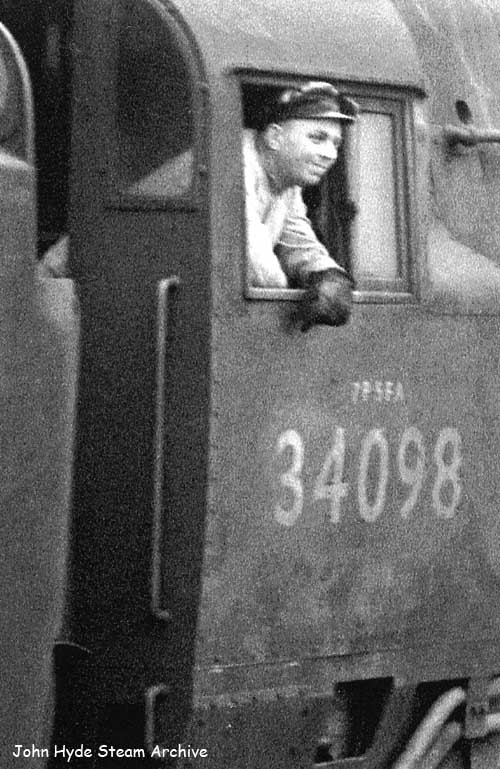 Photo - John Hyde Steam Archive
Who was the smiling fireman pictured on board 34098?
Might be Len Moynihan?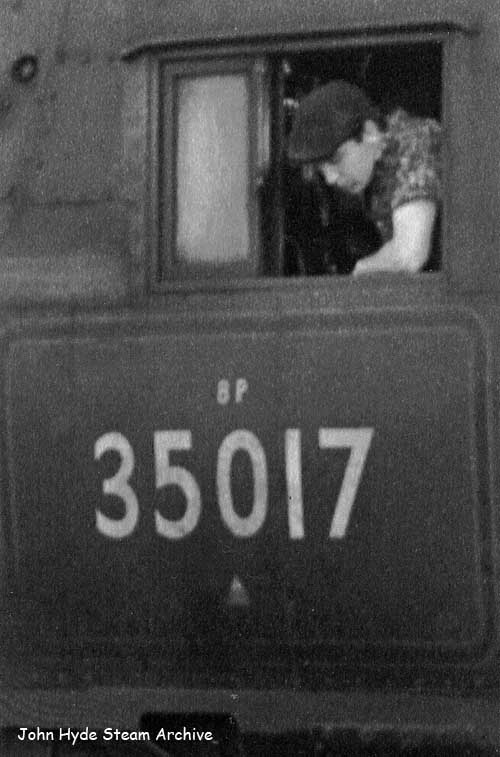 Photo - John Hyde Steam Archive
Who was the fireman on board Merchant Navy 35017?
I can confirm that the Fireman on 35017 is me, the shirt is a give away if the photo was in colour the shirt was red with a black pattern. I would think it was taken around 1964 or early 1965. Kindest regards, Alan Newman


---
Return to Gallery index